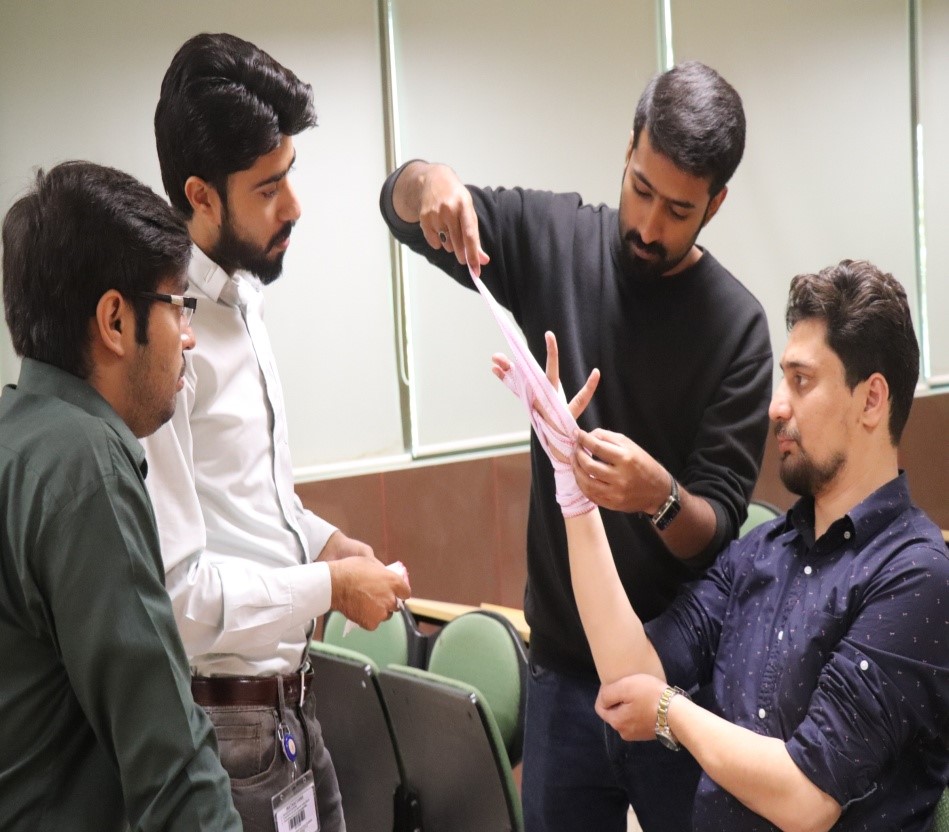 The 2nd First Aid comprehensive training session was organized by VIS Directorate, CUST with Pakistan Red Crescent Society on 30 April, 2019 at CUST. The faculty and students of CUST participated in this training session. The potential partners should be active in the social and development sector so that our students get ample opportunity for community service. VIS partner organizations provide number of opportunities to the students of CUST through engaging them in different seminars, workshops and campaigns.
Trainer also taught following measures to be taken in first aid to a victim of an open wound:
Stop the bleeding – Minor cuts and scrapes usually stop bleeding on their own. – If they don't, apply gentle pressure with a clean cloth or bandage.
Closing remarks were given by our Chief guest Prof. Dr. Shaukat Iqbal, Director VIS-CUST and Dr. Ishtiaq Hassan, HoD Civil Engineering present the souvenir to the trainer.