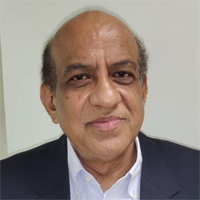 Dr. Muhammad Kamran Naqi Khan (PhD HU, Pakistan)
Professor
PROFILE SUMMARY
October 12, 2008- July 2009 Awarded Post doctoral research fellow of HEC to serve as Visiting Scholar- KYOTO UNIVERSITY, Prof. Sugiman Lab, Graduate School of Human and Environmental Studies, at Kyoto University, from October 2008 to July 2009 under the supervision of Prof. Toshio Sugiman.
A report has been submitted to Higher Education Commission of Pakistan titled, 'Social and Business Innovation as a Function of Group Interaction'. The idea of this research work was to harness community building talent and to enrich from Japanese industrial and community development programs. The experience also provided me an insight into the dynamics of their productive culture, business management, innovation and the factors contributing to their phenomenal progress. The experiences that I had are of great value for our society to apply in the socio-economic development particularly, in mobilizing the communities towards progress through self reliance. I have also established professional linkages through interaction with faculty and scholars of great repute in the important universities and academic institutions in Japan as well as international scholars visiting Japan. Another important dimension that is crucial to learn through this experience is the effective functioning of Japanese leading organizations like visiting Toyota Corp, Panasonic, Toshiba, Sharp, Sony Education Foundation and other small and medium enterprises , elementary schools and other supportive systems that create holistic perspective for the sustainable development of the society.
My Professional Contribution for Higher Education are:

Associated with NBEAC as Editor in Chief
Part of reviewer of the team for accreditation NBEAC.
Invited and participated as member of workshops by HEC: Curriculum Workshop HEC 4-5 Aug 2015 &
National Curriculum Framework Meeting, organized by HEC, Jan1-2, 2016 Lahore
National Human Resource Development Plan (2015 – 25): visualizing socio-economic growth HRD-HEC, October 13, 2015, Islamabad Pakistan
CPEC
Assessment of Post Doc candidate research plan.
Part of Review Panel constituted to comply with the PM directives to review Higher Education Institutions (HEIs) for Quality Assurance & Good Governance., Quality Assurance Department, HEC, Feb 2016
QUALIFICATION
Ph.D.
Social Marketing
Hamdard University, Karachi, Pakistan
2007
MBA
–
University of Birmingham, UK
1991
BSc
–
The University of Punjab, Pakistan
1981
TEACHING EXPERIENCE
Professor
Capital University of Science and Technology (CUST), Islamabad
Since – 2021
Professor
Hamdard University, (HIMS-HUIC).
2005 – 2021
Visiting Scholar
KYOTO UNIVERSITY, Prof. Toshio Sugiman Lab, Graduate School of Human and Environmental Studies, Kyoto JAPAN
2008 – 2009
Assistant Professor
Fauji Foundation Institute of Management & Computer Sciences, Rawalpindi
1998 – 2020
TEACHING EXPERIENCE
Professor
Capital University of Science and Technology (CUST), Islamabad
Since – 2021
Professor
Hamdard University, (HIMS-HUIC).
2005 – 2021
Visiting Scholar
KYOTO UNIVERSITY, Prof. Toshio Sugiman Lab, Graduate School of Human and Environmental Studies, Kyoto JAPAN
2008 – 2009
Assistant Professor
Fauji Foundation Institute of Management & Computer Sciences, Rawalpindi
1998 – 2020
INDUSTRIAL EXPERIENCE
Senior-Supervisor
National Fertilizer Marketing Ltd, Lahore
1982 – 1989
Marketing officer/ Assistant Manager
National Fertilizer Marketing Ltd, Lahore
1991 – 1996
Apprentice
Pak-China Fertilizer, Haripur
1981
MANAGEMENT EXPERIENCE
Acting Dean
Hamdard University, Islamabad Campus
2015 – 2021
Director
Hamdard University, Islamabad Campus
2000 – 2016
RESEARCH AREAS / INTERESTS
Conducted and supervised a good number of researches in the field of marketing and management with special interest in social marketing, entrepreneurial marketing, relationship marketing, strategy and cultural transformation using participatory paradigm.

Development of indigenous research instruments is of special –interest in the domain of marketing and knowledge management to understand the phenomenon of conversation dialogue and discussions generated marketing and knowledge management activities to produce real and applied researches and their practical efficacy for business society. This help build a culture that tend to generate requisite dynamism to capitalize opportunities through good relation with the society and business to address their predicament and issues like, entrepreneurship, productivity, service, quality and competitiveness of Pakistani firms industry besides advancing the well being of the society.

The development of symmetrical communication facilitates the members of the society to effectively size up the opportunities and challenges through enhancing their community building talents, a scarce resource that is prerequisite for individual and organization to build up their competitiveness through systematic interaction in the era of post-modern society. This also facilitates our work force to become productive and creative entity. They may also feel confident that they are the master of their own destiny when they find their expressions in the main stream of national development through symmetrical communication and the opportunities to better their quality of life and living standard through requisite education and skills.
RESEARCH SUPERVISION
Two PhD and one MS students successfully completed the work with pioneer studies in the field of marketing with special reference to Pakistan. Currently supervising two PhD students.
Supervisor and external examiner of PhD/ MS work in Business Administration, marketing and management. Supervised one MS thesis in marketing, also teach PhD, MS and MBA students in the area of Marketing and Strategic Management.
I have been nominated as first Editor in Chief of BizInsight, Professional Magazine, published by National Business Education Accreditation Council (NBEAC), Higher Education Commission of Pakistan. 2014-16).
JOURNAL PUBLICATIONS
1.
Ali, L., Khan, M. K. N., & Ahmad, H. (2020). Financial Fragility of Pakistani Household, Journal of Family and Economic Issues, https://doi.org/10.1007/s10834-020-09683-y.
2.
Ali, L., Khan, M. K. N., & Ahmad, H. (2019). Education of the Head and Financial Vulnerability of Households: Evidence from a Household's Survey Data in Pakistan. Social Indicators Research, 1-25.
3.
Ahmad, F., Khan, M. K. N., & Hassan, S. (2018). Fear Appeals Reinforcement in Social Marketing and Inducement of Behavioral Change. Global Social Sciences Review, 3(2), 321-344.
4.
Husnain, M., Khan, M. K. N., Syed, F., & Akhtar, W. (2018), Exploring the Role of Founder Entrepreneur in Entrepreneurial Marketing Case Studies from SMEs in Pakistan.
5.
Khan, M.K.N., Hamid, S.A.R, (2018). Social pioneering initiatives as strategic tool meeting the imperatives of internationalization of business schools in developing countries. Journal of Business and Social Innovation. Vo. 1. Issue 1.
6.
Hamid, S.A.R., Khan, MKN, (2015), "Value Co-Creation in Branding Social Marketing Services: An Exploratory Study" Journal of Social and Development Sciences, Vol. 6 No. 3 (ISSN 2221-1152)
7.
Khan, MKN (2014),Social Marketing Strategic Tool to Promote Patient Care: Rhetoric and Reality, American Journal of Pharmacological Sciences. 2014; 2(5B):23-24. doi: 10.12691/ajps-2-5B-6.
8.
Malik, M., Hussain, A., Iqbal, J., Shafique, M., Naqi, M K., Shahzad, Y., Knowledge and Perceptions of Prescribers Regarding Adherence to Standard Treatment Guidelines for Type II Diabetes, A Comparative Cross-Sectional Study from Pakistan, International Journal of Pharmaceutical and Chemical Sciences, Vol 1(2) Apr-Jun 2012ISSN: 2277-5005
9.
Ahmad, H., Khan, M K N., Mahmood, Iqbal., (2011), Entrepreneurship, Unemployment, and Economic Growth, Business and Management Review Vol. 1(8) pp. 01 – 06 October, 2011
10.
Khan, M.K.N., Ejaz. A, Ch. G.A, (2007), "Dynamics of Marketing Library Services to Disadvantaged Communities", Library Management and Marketing in a Multicultural World, James L. Mullins (ed), pp. 218-234, published by K.G. Saur Munchen 2007,ISBN 978-3-598-22032-6, ISSN 0344-6891 (IFLA Publication)
11.
Khan, M.K.N., (2007), "Ethical Issues in Social Marketing", proceedings of Marketing & Public Policy Conference, American Marketing Association, Washington, USA, May 31-June 2, 2007 Volume 17 published by Manoj Hastak, John L. Swasy, Sonya A. Grier., ISBN:0-87757-325-5,ISSN:1537-2375, page-115.
12.
Khan, M.K.N. (2003), "Dynamics of Marketing-Social Welfare in a Community", Productivity Journal, National Productivity Organization, Islamabad, pp. 39-41.
CONFERENCE PUBLICATIONS
1.
Khan M. K.N., The Role of Industry in Effective Business Education: Sector Distribution, Logistic, and Warehousing, NBEAC 4th Deans & Directors International Conference, Feb 7-8, 2017 Serena Hotel -Islamabad
2.
Khan, MKN (2010), Social Marketing for Nurturing Social Entrepreneurship at grass roots level, presented at SAICON-2010 held in July 2010 at Bhurban, Murree Hills, Pakistan
3.
Khan, M K N (2009), Social and Business Innovation as a Function of Group Interaction, KYOTO UNIVERSITY, Prof. Sugiman Lab, Graduate School of Human and Environmental Studies, Kyoto Japan.Post-Doc report submitted to Higher Education Commission of Pakistan.
4.
Khan, M.K.N., (2008), "Social Marketing for Community Development", Proceedings of Marketing & Public Policy Conference, American Marketing Association held at Philadelphia, USA May 29-31, 2008. Published at page 187, Vol 18, ISBN-07757-332-8
5.
Khan, M.K.N. (2006), Empowerment Through Social Marketing, proceedings of AMDIP Conference on Management Education and Practices – Challenge of Relevance, Convention Centre, Islamabad, May 5-6, 2006.
6.
Khan, M.K.N. (2005), Alternative Dispute Resolution Through Social Marketing; A Conference on Arbitration "Privatization of Justice", Islamabad, November 15, 2005.
7.
Khan, M.K.N. (2005), "Social Marketing: Creating Synergies through Participatory Paradigm", proceedings of Marketing and Public Policy Conference, American Marketing Association, Washington D.C, from May 19-21, 2005 published at page.116-129 Volume 15, ISBN:0-87757-315-8
8.
Khan, M.K.N. (2004), "Promoting Group Dynamics as Strategic Tool for Social Marketing", Proceedings of Marketing and Public Policy Conference, American Marketing Association; Salt Lake City, Utah USA; from 20-22 May, 2004, Co chair, Debra Scammon, Rob Mayer and Marlys Mason published at page..216-218