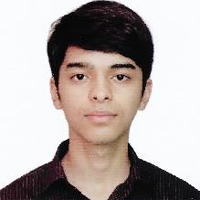 Mr. Faraz Kaiser Malik (MS NUST, Islamabad)
Associate Lecturer
QUALIFICATION
MS
Mechanical Engineering
National University of Science and Technology, Islamabad
2020
BS
Mechanical Engineering
Capital University of Science and Technology (CUST), Islamabad
2018
TEACHING EXPERIENCE
Associate Lecturer
Capital University of Science and Technology (CUST), Islamabad
Since – 2021
Lab Engineer
Capital University of Science and Technology (CUST), Islamabad
2020 – 2021
MEMBERSHIP OF PROFESSIONAL BODIES
Member
Pakistan Engineering Council
RESEARCH AREAS / INTERESTS
Research interests include characterization of the electrothermal properties of novel layered materials through numerical simulation methods, as well as investigation of the potential of waste heat recovery systems to enhance energy storage and recycling in industrial settings.
JOURNAL PUBLICATIONS
1.
F. K. Malik, T. Talha and F. Ahmed, "A Parametric Study of the Effects of Critical Design Parameters on the Performance of Nanoscale Silicon Devices," Nanomaterials, vol. 10, no. 10, Oct. 2020.
2.
H. F. Ahmed, F. K. Malik and M. M. Khan, "Influence of Passive Wake Control on Thermohydraulic Performance of a Confined Cylinder and its Machine Learning Model," accepted for publication in Thermophysics and Aeromechanics.
CONFERENCE PUBLICATIONS
1.
H. F. Ahmed, F. K. Malik, I. Akhtar and Z. Bangash, "Application of Data-Driven and Physics-Embedded Neural Networks in Wake Dominated Flows," 2021 International Bhurban Conference on Applied Sciences and Technologies (IBCAST), Islamabad, Pakistan, 2021, pp. 810-816.