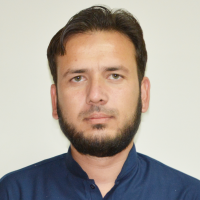 Mr. Ghulam Mustafa (MS Scholar, CUST Islamabad)
Junior Lecturer
PROFILE SUMMARY
Highly dedicated and reliable Software Engineer with 2 years of technical and professional career as Junior Lecturer & Lab instructor in Computer science department. I have teaches OOP, Advanced Computer Programming, Database System, Data Structure & Web development Lab. I also worked in software house as an internee on schoolbok.com project.I have full command on programming tools like Visual studio, Netbeans, Phpmyadmin & XAMP.
QUALIFICATION
MS Scholar
Computer Science
Capital University of Science & Technology, Islamabad
Since – 2018
BS
Software Engineering
COMSATS Institute of Information Technology Abbottabad
2017
TEACHING EXPERIENCE
Junior Lecturer
Capital University of Science and Technology (CUST), Islamabad
Since – 2017
Lab Instructor
Northern University Nowshera, KPK
2017 – 2017
INDUSTRIAL EXPERIENCE
Lab Instructor
A&F Solution Software House Abbottabad
2016 – 2017
HONORS & AWARDS
1.
Campus Gold Medal by COMSATS Abbottabad for the year of 2017, and also awarded with Institute Gold Medal in all campuses of COMSATS for the year of 2017.
2.
Performance Certificate by Comsat Abbottabad in 1st, 2nd, 3rd, 4th, 5th, 6th & 7th semester and for 8th semester awarded with Gold Medals on the basis of my Academic.
3.
Prime Minster laptop Scheme by HEC on the basis of my Academic record (2014).