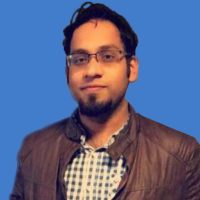 Mr. Mohsin Tanveer
Senior Lecturer
PROFILE SUMMARY
Mr. Mohsin holds a Master's degree in Software Engineering from NUST, Islamabad, and is currently pursuing a PhD at the same institution. With over 8.5 years of experience in software development and management, along with 6 years of teaching experience, he brings a combination of knowledge and skills. He has served as a Software Engineer and Administrative Coordinator in various Pakistani organizations, demonstrating his expertise in technology and leadership. Over 40 of his software projects are deployed and operational. Presently, he is actively engaged at CUST, Islamabad, contributing to the education sector.
QUALIFICATION
PhD
Software Engineering
NUST, Pak
Since – 2021
MS
Software Engineering
NUST, Pak
2018
TEACHING EXPERIENCE
Sr. Lecture
Capital University of Science and Technology Islamabad, Pakistan
Since – 2023
Visiting Lecturer
TMUC (HND, UH)
2019 – 2023
Visiting Lecturert
FUI
2015 – 2018
MANAGEMENT EXPERIENCE
MIS Projects Administrator
FUI, Islamabad
2014 – 2023
Software Engineer
MOJOSOL, USA
2013 – 2014
RESEARCH AREAS / INTERESTS
1. AI
2. Deep Learning, Computer Vision
3. CNN, RNN
3. Machine Learning
PUBLICATIONS
1.
Energy Efficiency in Virtualized Data Center" [Tehmina Karamat Khan, Mohsin Tanveer, Asadullah Shah], 2018 International Journal of Engineering & Technology(IJET)
2.
Agile for large scale projects: A hybrid approach" [Mohsan Tanveer], 2015 IEEE.
3.
Using Symmetric Multiprocessor Architectures for High Performance Computing Environments " [Mohsan Tanveer, M. Aqeel Iqbal and Farooque Azam], 2011 International Journal of Computer Applications (IJCA).