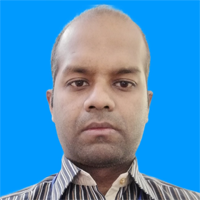 Mr. Muhammad Bilal (PhD Scholar UET, Taxila)
LECTURER
PROFILE SUMMARY
Mr. Muhammad Bilal is currently pursuing his PhD in Software Engineering from UET, Taxila. He has completed his MS degree in Computer Engineering from NUST EME College, in 2013, and BE in Computer Engineering from COMSATS, Wah, in 2008, and join University of Wah in 2009 as Lecturer in CS Department. He has an industrial experience of 4 years as an Android Developer in different multinational software houses, 5 years of teaching experience, and 3 years of stiped-based PhD research experience from UET, Taxila. He has published multiple research papers in international journals.
QUALIFICATION
PhD Scholar
Software Engineering
UET, Taxila, Pakistan
–
MS
Computer Engineering
NUST EME, Rawalpindi, Pakistan
2013
BE
Computer Engineering
COMSATS Wah, Pakistan
2008
TEACHING EXPERIENCE
Lecturer
Capital University of Science and Technology (CUST), Islamabad
Since – 2020
PhD Scholar / Lecturer
UET, Taxila
2017 – 2020
Lecturer
University of Wah
2009 – 2013
INDUSTRIAL EXPERIENCE
Android Developer
Xtendum Services, Islamabad
2015 – 2017
Android Developer
PAKATS, Wah Cantt
2013 – 2015
RESEARCH AREAS / INTERESTS
Digital Image Processing;
Mobile Application Development;
Forensic Science;
Web Development;
3D Modelling and Game Development.
JOURNAL PUBLICATIONS
1.
Bilal, M., Habib, H.A., Mehmood, Z., Saba, T. and Rashid, M., 2019. Single and Multiple Copy–Move Forgery Detection and Localization in Digital Images Based on the Sparsely Encoded Distinctive Features and DBSCAN Clustering. Arabian Journal for Science and Engineering, pp.1-18. (IF = 1.518).
2.
Bilal, M., Habib, H.A., Mehmood, Z., Yousaf, R.M., Saba, T. and Rashid, M., 2019. A robust technique for copy move forgery detection from small and extremely smooth tampered regions based on the DHE-SURF features and mDBSCAN clustering. Australian Journal of Forensic Science, (IF = 1.522).
3.
Yousaf, R.M., Habib, H.A., Mehmood, Z., and Bilal, M. 2020. Image dehazing based on dark channel spatial stimuli gradient model and image morphology. Journal Ambient Intelligent and Humanized Computing, (IF = 4.594).
4.
Nawaz, M., Mehmood, Z., Bilal, M., et al. 2020. Single and multiple regions duplication detections in digital images with applications in image forensic. Journal of Intelligent and Fuzzy Systems, (IF = 1.851).