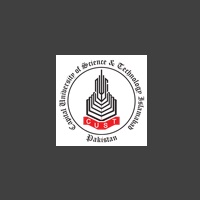 Mr. Muhammad Shoaib Malik
Lecturer
PROFILE SUMMARY
Mr. Shoaib completed his MS degree in Computer Science from the University of Saarland, Germany, in 2017, and later joined academia where he worked as Lecturer at Air University from January 2018 till December 2022. His previous affiliations include Molecular Health which is a Heidelberg based biomedical startup and Health Informatics Group at Institute for Community Medicine Greifswald. He has supervised numerous BS final year projects. He authored 1 research paper published in an international conference.
QUALIFICATION
MS
Computer Science
University of Saarland, Saarbrucken, Germany
2017
BS
Bioinformatics
Comsats Institute of Information Technology
2014
TEACHING EXPERIENCE
Associate Lecturer
Capital University of Science and Technology, Islamabad
Since – 2022
Lecturer
Air University, Islamabad, Pakistan.
2018 – 2022
RESEARCH AREAS / INTERESTS
1. Natural Language Processing
2. Intelligent Information Systems
CONFERENCE PUBLICATIONS
1.
Malik, S & Waltemath, D 2020, 'APPLICABILITY OF DEEP NEURAL NETWORKS ON THE TASK OF DOCUMENT RETRIEVAL', International Conference on NLP & Big Data (NLPD 2020), September 26 – 27, 2020, Copenhagen, Denmark.