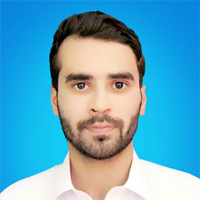 Mr. Muhammad Wajahat Ali Khawaja (MS UET, Peshawar)
LECTURER
PROFILE SUMMARY
Engr. M. Wajahat Ali Khawaja completed his MS degree in Transportation Engineering and join the academia in 2019. Wajahat does research in Traffic and Pavement Engineering. Wajahat has around two years of teaching experience and three years of field experience in highways. He is responsible for organizing OBE and pedagogical training for faculty and students at the departmental level.
QUALIFICATION
MBA Executive
Management
Virtual University, Pakistan
2020
MS
Transportation/Highways Engineering
UET Peshawar
2019
BS
Civil Engineering
UET Peshawar
2016
TEACHING EXPERIENCE
Lecturer
Capital University of Science and Technology (CUST), Islamabad
Since – 2019
INDUSTRIAL EXPERIENCE
Site Engineer
Tahir Builders (Pvt.) Ltd
2017 – 2019
Junior Engineer (Civil)
CEMCON (Pvt.) Ltd.
2016 – 2017
MEMBERSHIP OF PROFESSIONAL BODIES
Member
Pakistan Engineering Council
HONORS & AWARDS
1.
Got 1st position from 4th class to 10th class consecutively in academic years from 2004 to 2010.
2.
Got 3rd position in FSC pre-engineering in college.
3.
Won scholarship for year 2011 by KADAM Bright student scholarship program.
4.
Won inter school table tennis competition in year 2009 arranged by PMS.
5.
Attended civil engineering field survey camp in 2015 under UET at Abbottabad.
RESEARCH AREAS / INTERESTS
Roads and Highways;
Soil mechanics, Concrete;
Project Management.
JOURNAL PUBLICATIONS
1.
A. Khawaja and R. Khan, "Study on the Use of Local Additives for Stabilization of Road Subgrade" International Journal for Research in Applied Science & Engineering Technology (IJRASET), ISSN: 2321-9653, pp. 2225–2229, Vol. 7, no. 3, 2019.