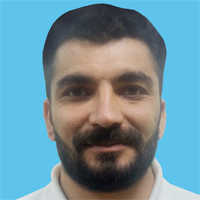 Mr. Younas Khan (MS NUST, Islamabad)
Lecturer
PROFILE SUMMARY
Mr. Younas Khan accomplished postgraduate degree in Computer Software Engineering from the College of Electrical and Mechanical Engineering, National University of Sciences and Technology, Islamabad in 2019. Mr. Khan's research interests are in the areas of Data Science and Machine Learning. He has served in many organizations, i.e. as a visiting faculty at the PMAS Air Agriculture University, Rawalpindi, as an Assistant Supervisor, as a research assistant at CEME, NUST. He has five international conference publications.
QUALIFICATION
MS
Computer Software Engineering
College of E&ME, NUST
2019
BS
Computer Science
Institute of Management Sciences
2015
TEACHING EXPERIENCE
Lecturer
Capital University of Science and Technology (CUST), Islamabad
Since – 2020
Lecturer
University of Lahore, Lahore
2019 – 2020
Visiting Faculty
PMAS, Arid Agriculture University
2016 – 2018
MANAGEMENT EXPERIENCE
Accreditation Team Member
University of Lahore, Lahore
2019 – 2020
HONORS & AWARDS
1.
NUST Need and Merit Based Scholarship
2.
Scholarship for topping the class, Institute of Management Sciences.
RESEARCH AREAS / INTERESTS
Data Science;
Machine Learning.
JOURNAL PUBLICATIONS
1.
Khan, Y.,Qamar, U., Asad, M., & Zeb, B. (2019). Applying Feature Selection and Weight Optimization Techniques to Enhance Artificial Neural Network for Heart Disease Diagnosis. Advances In Intelligent Systems And Computing, 340-351. doi: 10.1007/978-3-030-29516-5_26
2.
Asad, M., Khan, Y., Qamar, U., & Bashir, S. (2019). Blood Glucose Level Prediction Using Optimized Neural Network for Virtual Patients. Advances In Intelligent Systems And Computing, 671-683. doi: 10.1007/978-3-030-29513-4_50
3.
Y. Khan, U. Qamar, N. Yousaf, "Machine Learning Techniques for Heart Disease Datasets: A Survey" 11th International Conference on Machine Learning and Computing 2019 (ICMLC 2019).
CONFERENCE PUBLICATIONS
1.
Babar Zeb, Aimal Khan, Younas Khan, Muhammad Faisal Masood, Iqra Tahir, and Muhammad Asad. 2020. Towards the Selection of the Best Machine Learning Techniques and Methods for Urinalysis. In Proceedings of the 2020 12th International Conference on Machine Learning and Computing (ICMLC 2020). Association for Computing Machinery, New York, NY, USA, 127–133. DOI:https://doi.org/10.1145/3383972.3384031
2.
Khan, Y., Qamar, U., Yousaf, N., & Khan, A. (2019). Machine Learning Techniques for Heart Disease Datasets. Proceedings Of The 2019 11th International Conference On Machine Learning And Computing – ICMLC '19. doi: 10.1145/3318299.3318343
3.
Asad, M., Qamar, U., Zeb, B., Khan, A., & Khan, Y. (2019). Blood Glucose Level Prediction with Minimal Inputs Using Feedforward Neural Network for Diabetic Type 1 Patients. Proceedings Of The 2019 11th International Conference On Machine Learning And Computing – ICMLC '19. doi:10.1145/3318299.3318354