Achieving Centre of Excellence in Assessment and Qualifications throughzero tolerance to prejudice and incompetence at all levels
MISSION
The role of an examination office is more like a guardian of a student, ensuring complete systematic records and facilitating trustworthy support and service. This all is done to prevent results from being unproductive or unfair. Examination department, headed by Mr. Hassan Mahmood, Controller of Examinations is responsible for examination conduction, results announcements and awarding of degrees as per the HEC requirements. Examinations are based on semester pattern.
OBJECTIVES
Preparation and managing of examination schedules along with assigning of invigilators.

Administering Midterms and Final examinations

Reviewing petitions with regard to results, missed exams or academic status of students.

Managing convocation requirements through timely calls returns of graduation forms, printing of transcripts and degrees.

Ensuring genuineness of any Degree, transcript or medal being awarded.

Supplying assessment instruments to evaluate capabilities of students.

Ensuring adherence and compliance of the rules and policies during all examination mechanisms, as recommended by HEC.

Instituting a credible evaluation system based on continuous improvement cycle by updating and improving evaluation policies; making them flexible yet keeping their integrity.

Enhancing the overall examination framework to achieve the best and consistent results, in the most efficient and effective manner.

Forming a reliable communication network, integrating all examination office components, ensuring quality management of all examinations held.
STAFF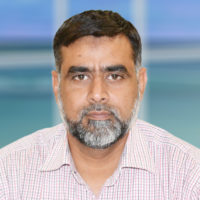 Mr. Hassan Mahmood
Controller of Examinations
coe@cust.edu.pk
Contact Ext 140
Mr. Rizwan Bashir
Assistant Controller of Examination
rizwan.bashir@cust.edu.pk
Contact Ext 130