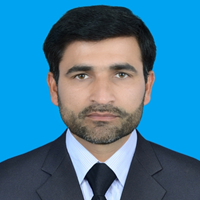 Dean Message
The Faculty of Pharmacy improves the health status of individuals and communities through learning, practice and research. The faculty executes cutting edge study in a wide range of areas of pharmaceutical sciences including basic medical sciences, pharmaceutics, pharmaceutical chemistry, pharmacognosy and pharmacy practice. The pharmacy curriculum is accredited by pharmacy council of Pakistan and designed to meet the current and future challenges in this area. It is a well-thought blend of courses related to the disciplines of pharmaceutical sciences.
The faculty is equipped with highly qualified faculty members committed to deliver the very highest educational experience for technology-enabled delivery. We pursue excellence in both teaching and research and believe that by linking the two we can provide the best education and experience for our students.
Our students experience innovative approaches to teaching and learning in modern and well-equipped laboratories and have access to some of the most advanced technology-enhanced learning opportunities in the country. The students also benefit from working in laboratories, hospitals and industrial facilities.
Keeping in view the current transition of pharmaceutical sciences, the faculty offers 5 years undergraduate doctor of pharmacy (Pharm.D.) program in pharmacy, with the focus to produce professionals capable of dealing with biomedical and pharmaceutical problems using novel approaches.