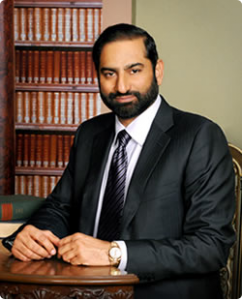 Our world today is in a state of flux. Information technology has changed, virtually, every facet of our lives, and an ever-evolving business environment affects each and every one of us. In order to keep pace with this unrelenting change, we must continue to acquire the skills and knowledge to embrace the innovations that are engulfing the global economy.
As a developing nation, it is imperative to acquire professional management, technical and research skills to enable our nation to compete in today's global arena. We must widen our intellectual horizons so as to make our country an equal beneficiary of the global technologies of the 21st century.
By choosing Capital University of Science & Technology, you have assured yourself of an educational experience which will enrich your personal life, and empower your professional life. We are committed to providing a stimulating and supportive environment which allows each student to gain confidence, and maximize his or her potential in their chosen field, be it business, science, engineering or information technology.
Our academic programs and courses are designed, keeping in view, the latest strides in technology, business, and science. Our faculty is eminently qualified, and dedicated to equip the younger generation with the essential academic, professional and personal skills required for competing in today's challenging employment environment. We welcome you to our institution, where you will not only gain practical knowledge in your targeted field, but also learn to lead, and serve humanity. We hope your association with the University will be a memorable one.
Mian Amer Mahmood, HI
Chancellor, CUST
Chairman, PGC