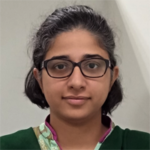 Dr. Sabahat Haqqani, HoD Psychology's Message
The Department of Psychology warmly welcomes its prospective students!
It gives me immense pleasure to say that the Psychology Department at Capital University of Science and Technology is rapidly emerging as a leader in the field of psychology by striving for excellence in curriculum designing, teaching, research, training, industry linkages and community integration. Through BS Psychology Program, we are determined to address the growing need for mental health advocacy and the dire need for aptly trained psychologists in accordance with the national and international educational excellence standards. We propagate an avant-garde approach for providing training in psychological theory, research, assessment and practice via vibrant opportunities during classroom, laboratory and industry-based learning. The faculty of the department is highly qualified, experienced and is engaged in various academic and research projects. Our aim is to equip graduates with technically sound knowledge and ethical training in order to enable them to address current and future needs of the society and industry in the field of psychology as well as in interdisciplinary domains. Our courses, laboratory and industry-based trainings focus on experimental, organizational, forensic, clinical, counseling, psychological assessment and other subfields of psychology. We aspire and specialize in providing an educative environment so that our graduates can lead fulfilling and impactful lives.