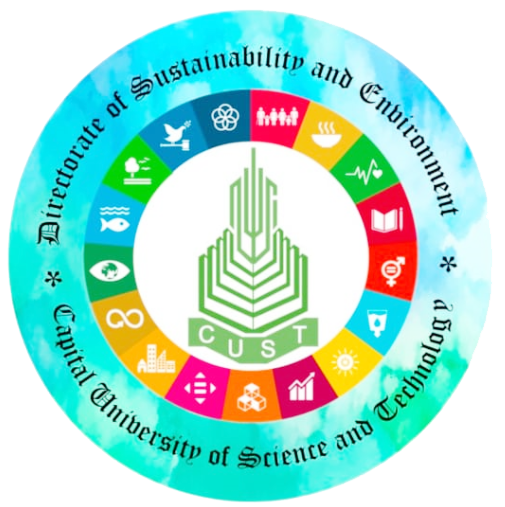 ABOUT DSE
Directorate of Sustainability and Environment proudly announces the latest ranking of CUST in UI-Greenmetrics. CUST is now ranked as 8th most-sustainable university in Pakistan and 326th among 922 universities around the globe.
We at DSE-CUST are striving to balance the eco-system of the campus and conservation of resources efficiently by utilizing skills and pieces of knowledge for developing several unique Eco-friendly solutions.
Our Green Policy also includes monitoring directly and inspecting academic and non academic activities, taking different actions to prevent harmful effects on the biophysical environment and natural resources. This is to ensure mitigation of harmful effects on human health and on well-being of other living organisms.
At DSE-CUST, there are five major areas of focus and upgradation, namely: Efficient Infrastructure Setting, Energy Conservation, Energy Management, Bio, electrical and Solid Waste Management, Water Conservation and Management, Environmental Air Quality Assessment, and Conservation of natural flora and fauna of the area.