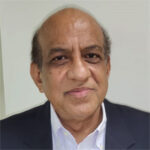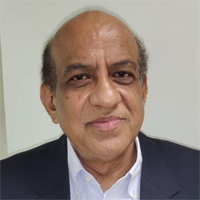 Capital University of Science & Technology (CUST) Islamabad is a progressive academic institution that believes in actively contributing to the society through strong emphasis on research, innovation and commercialization. The University believes in effective commercialization of its thorough research and innovation endeavors. We have a strong faith that our development efforts should be based on the solid footing of world class research.
It is heartening to see that our research contributions are growing at a satisfactory pace and I expect our highly capable faculty and motivated students to do equally well in taking this research to the footsteps of society through the wheels of commercialization and responsiveness.
To motivate and facilitate the university researchers to innovate and collaborate with the stake-holders leading to resource generation through commercialization.
| | |
| --- | --- |
| 1 | The ORIC will provide strategic and operational support to the University's research activities/program, and will have a central role in facilitating the University's research outcomes. |
| 2 | The objective of the establishment of the Offices of Research, Innovation and Commercialization (ORIC) is to develop, expand, enhance and manage the university's research programs and to link research activities directly to the educational, social and economic priorities of the university and its broader community. |
| 3 | The ORIC is also responsible for assuring that the quality of research, reflects the highest international standards and advances the stature of the university among the world's best research institutions. |
In pursuit of its mission the ORIC has the responsibility of guaranteeing that all research programs and policies reflect the core values of academic freedom, professional integrity and ethical conduct and full compliance with all policies, legal requirements and operational standards of the university.
In short, the ORIC seeks to enhance the environment for all research and scholarship by:
| | |
| --- | --- |
| 1 | Promoting and enhancing cross-cutting and multi-disciplinary research initiatives |
| 2 | Supporting the university's strategic research directions and policies |
| 3 | Increasing and diversifying external research funding |
| 4 | Improving recruitment and retention of top faculty |
| 5 | Improving integration of research and education at all levels of the university |
| 6 | Improving translation of research into the public benefit |
| 7 | Strengthening university-industry relationships |
| 8 | Promoting entrepreneurship, technology-transfer and commercialization activities that energize and support the local and national economy |
Additional Functions of ORIC
| | |
| --- | --- |
| 1 | To contribute to the University Website to enhance research groups visibility with details of all the members and their achievements. The collected publications data will also be linked to the website. |
| 2 | To provide counseling with the help of the concerned Dean of Faculty, to each faculty member so that he or she can get all the help needed to enhance his/her research career. |
| 3 | To manage campus-wide data of the publications of the University faculty. |