Department of English Organized a One-Day Workshop on SPSS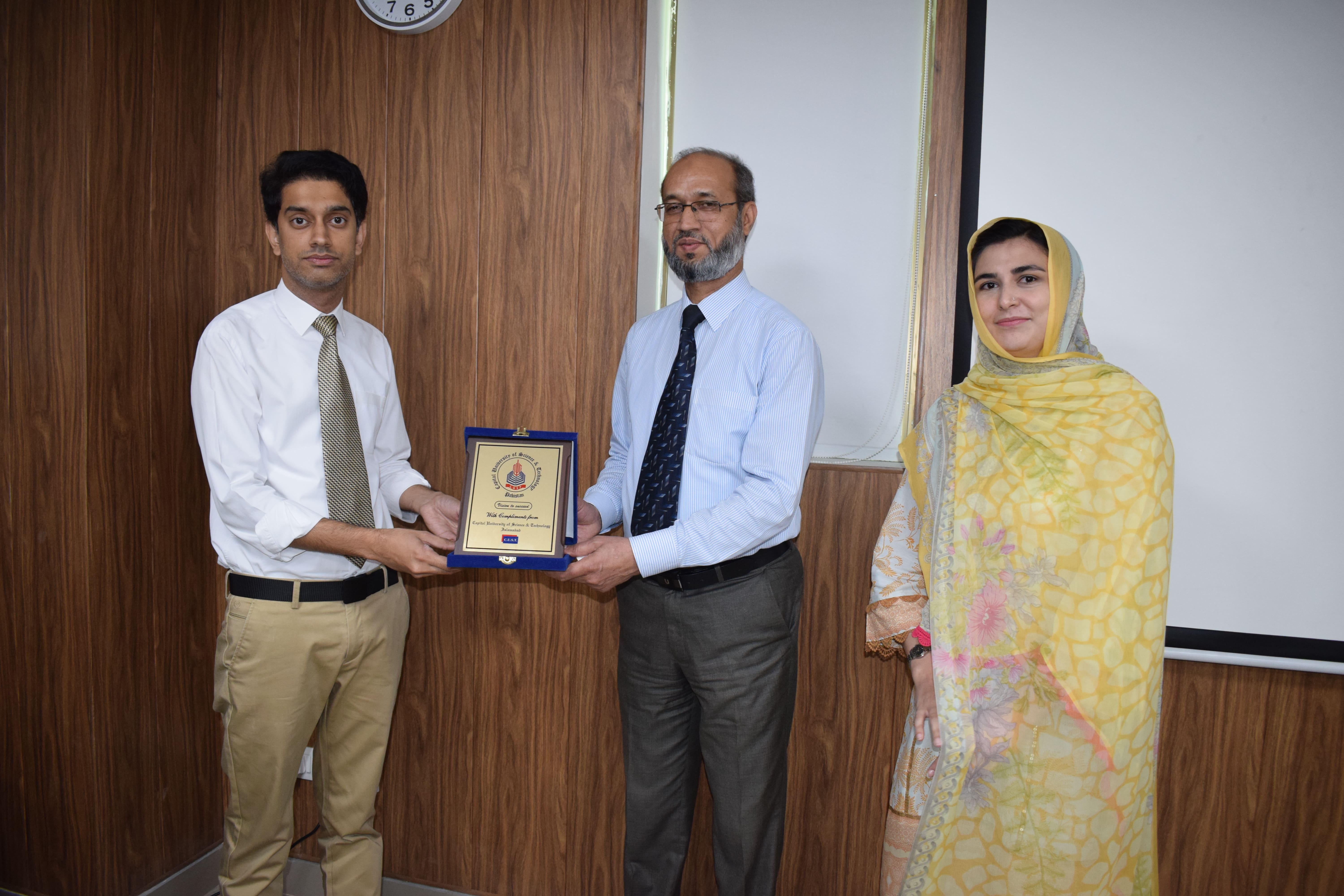 The Department of English organized a one-day workshop on SPSS on Monday, May 30, 2022. The purpose of the workshop was to equip the participants with the most updated knowledge about SPSS (Statistical Package for the Social Sciences). Mr. Hassan Javed, PhD Scholar and Lecturer, NUML, Rawalpindi, served the occasion as a trainer and shared his valuable thoughts on the subject-matter. The workshop was organized by Ms. Saddaf Adalat for the students of BS English.
SPSS (Statistical Package for the Social Sciences) is a software program used by researchers in various disciplines for the quantitative analysis of complex data. SPSS provides a fast-visual modelling environment for models ranging from the simplest to the most sophisticated. SPSS data is used for surveys, data mining, market research, and other purposes. Overall, it was an interactive session and proved to be a great source of hands-on knowledge for the participants. Dr. Muhammad Umar Farooq, Head Department of English, gave the closing remarks and presented the souvenir to the guest.