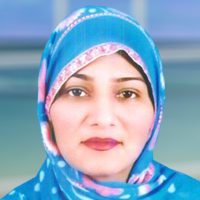 Senior Lecturer
Show more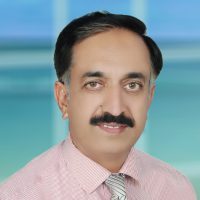 Senior Lecturer
Show more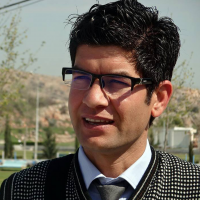 Ms. Saeeda Ibrahim
Senior Lecturer
Mr. Inam Elahi
Senior Lecturer
Mr. Inam Elahi is an M. Phil in English Linguistics, Master in English Literature, PGD in TEFL, Certified in UbD, a skilled & experienced faculty member of EE Department. He is a Lecturer in Communication Skills & Technical Report Writing. As VFM (visiting faculty member) he taught at Air University Islamabad & University of Lahore Islamabad Campus.CDA of Print Media in Pakistan is his research work. From the University of the Punjab he did his Master in English Literature and earned a degree of M. Phil from UOL. He has a vast experience in teaching at Graduate & under graduate levels. Since 1997 he is engaged in teaching and administrating different education institutions at SS, HSS, Grad & Post Grad Level. Inam attended international conferences on Education in USA & India. He is also Certified in Instructional Leadership from College of Education Amherst, University of Massachusetts USA where he completed his Understanding by Design (UbD), a curriculum development program. Inam is also expert at backward designing.
Mr. Maqsood Alam
Lecturer
Mr. Maqsood Alam has completed his MPhil in English Literature from Qurtuba University, Peshawar, KPK, in 2017. Mr. Alam has started his professional career as a teacher in 2013. He has taught at good and well reputed institutions prior to join Capital University of Science and Technology in September 2017. Mr. Alam has excellent inter- and intra-personal communication skills, and he is always ready to take extra responsibilities.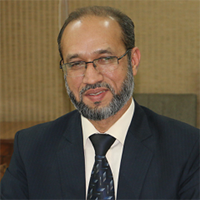 Professor/HoD English
Show more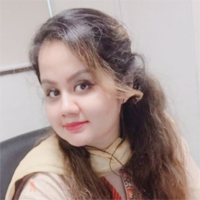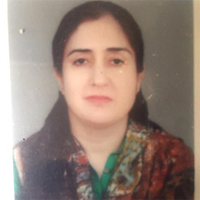 Senior Lecturer
Show more
Dr. Muhammad Umar Farooq
Professor/HoD English
I am a PhD in Applied Linguistics with specialization in CALL, teacher development and open & distance learning. I have 30 years teaching experience at university level in Pakistan and abroad. I have published three books and more than 40 articles in international and Pakistani research journals. I have been an active member of many organizations like Higher Education Commission Pakistan, National Committee on English Pakistan, Society of Pakistan English Language Teachers, TESOL Arabia, KSA Association of Language Teachers, etc. I have organized and presented at various ELT conferences in Pakistan and abroad. At Taif University, I, as head of the PD Unit, have introduced and supervised MA TESOL program, professional development activities (online and onsite) in collaboration with international publishers/organizations, quality assurance, etc. At Allama Iqbal Open University, I, as HoD, initiated several academic and professional activities including revision of courses, course outlines for MS and PhD programs, professional development activities in collaboration with RELO USA, launching of an ELT journal, online/onsite English language courses, etc.
Ms. Asma Naz
LECTURER
I am currently working at the position of a Lecturer at C.U.S.T., Islamabad. I am responsible to teach a multitude of courses to the students of varying disciplines such BS Computer Sciences, BS Software Engineering and BS Bio Informatics and Bio Sciences. I have also taught to the students of MSC Linguistics at Quaid-i-Azam University, Islamabad. My teaching assignments have included courses of Functional English, Communication Skills, Technical Report Writing, Academic Writing, Phonetics & Phonology. As an instructor, I believe in developing life-long learners of language. I employ a pragmatic approach of meeting students at their level and moving them into the zone of proximal development through scaffolding. Additionally, I'm performing the responsibilities of Course Coordinator of Communication Skills, Report Writer of different events at departmental level, and also advisor of a particular Batch of BSE at this institution. Aside from teaching assignments, I am also required to train students for various writing competitions such as essay and story writing. I have also trained many students for debates and speeches.
Ms. Uzma Arshad
Senior Lecturer
Uzma Arshad completed the MPhil in Linguistics from the University of University of AJ&K Muzaffarabad 2006, and joined academia where she worked at different universities including NUML; Bahria University, Quaid -e- Azam university Islamabad. Uzma Arshad research interests are in Phonetics and Phonology, code Switching and Corpus Linguistics. She has supervised numerous BS research articles to the students of BS program at NUML Islamabad. She got souvenir from different Colleges of Rawalpindi and Islamabad.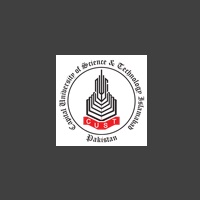 Associate Lecturer
Show more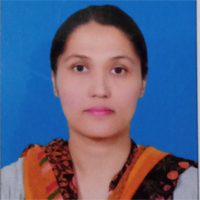 Ms. Asma Qandeel
Associate Lecturer
Highly enthusiastic teaching professional who is eager to provide all students with a solid education. Talent for bringing the classroom to life with real-world examples and innovative technology. Proven ability for discovering students' varying learning styles, ensuring each student's unique academic needs are met. Encouraging educator who offers plenty of positive reinforcement to maintain a calm and control classroom. Well-rounded with exceptional communication, interpersonal, organizational, and problem-solving skills. Semi-fluent in written and verbal English.
Ms. Faiza Arshad
Lecturer
Ms. Faiza Arshad has done MS in English (Linguistics & Literature) from COMSATS University, Islamabad. She started her career as an English Teacher and Subject Specialist at Siddeeq Public School in Rawalpindi. She has worked at Fazaia Inter College Nur khan for eleven years. She has worked as an English News Caster in Radio Pakistan, Islamabad. Her areas of interest in research are; Translation Studies, Feminism, Discourse Analysis, Literary Theories and Bilingualism.
Mr. M. Aneeb Fazal
Lecturer
Mr. M. Aneeb Fazal is currently doing PhD in English Linguistics from National University of Modern Languages, Islamabad. He has done MS in English (Linguistics & Literature) from COMSATS University, Islamabad. He started his teaching career as a Lecturer from Grafton College, Islamabad in 2016. He also worked at The University of Lahore, Islamabad Campus for three years. He has also achieved various certifications from several foreign educational organizations. Mr. Aneeb's research interests include Corpus Linguistics, Corpus stylistics and Forensic Linguistics. He has also supervised a number of MA English research dissertations.