Capital University Participated in RCCI Smart Technology Exhibition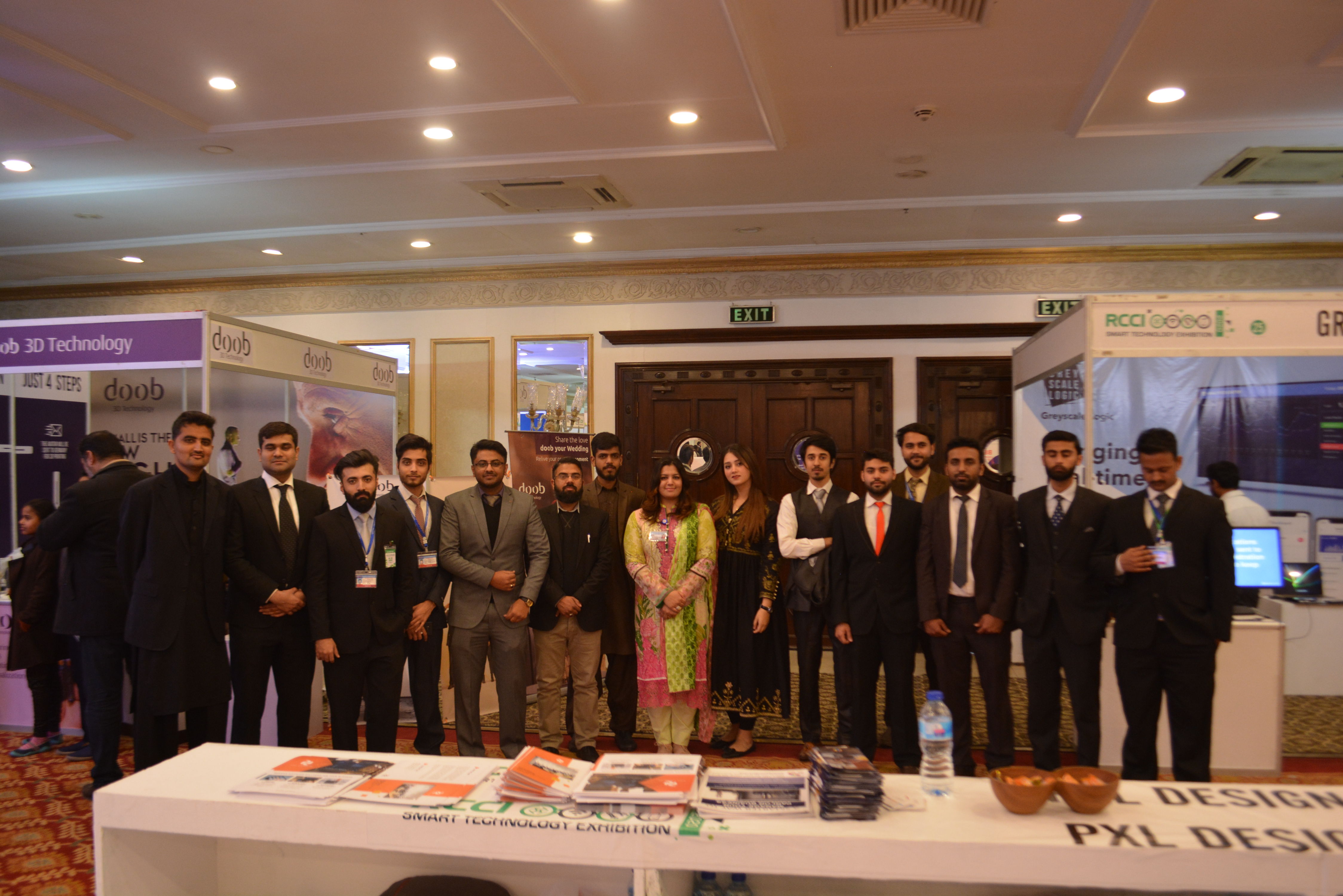 RCCI hosted a tech expo at Pearl Continental Hotel Rawalpindi on 3rd Feburary 2020 and 4th Feburary 2020. The tech Expo consisted of technology related exhibits and panel talks by various experts with respect to the opportunities pertaining to the tech related exports. For that purpose, various industrial firms and universities participated. The Governor of Punjab was invited as the chief guest to grace the event.
CUST also set up an executive stall in the expo for the display of the student projects. The students from the department of Computer Sciences and Electrical Engineering participated and exhibited their projects under the esteemed guidance and supervision of HOD Computer Sciences, Dr. Nayyar Masood with joint collaboration with the Office of Corporate Linkages. Visitors from the industry really complimented the project displays of the students and showed interest in their work for future correspondences. The Chairman RCCI also appraised the students' efforts and voiced it out in one of his speeches. Apart from CUST, three other universities had participated i.e. NUST, IST and Hamdard University.
At the end of the two day exhibit, all the participants were given participation certificates. This platform provided by RCCI not only boosted the students' confidence, but also gave them industrial exposure. Different project presenters were asked for their contact numbers for future correspondences.
Following projects received the most attention
Automated Printed Circuit Board Fabricating Through Etching Process
Home Pro
Prepaid Energy Meter using GSM