A Short Course on Amazon Web Services was Organized by ORIC at Capital University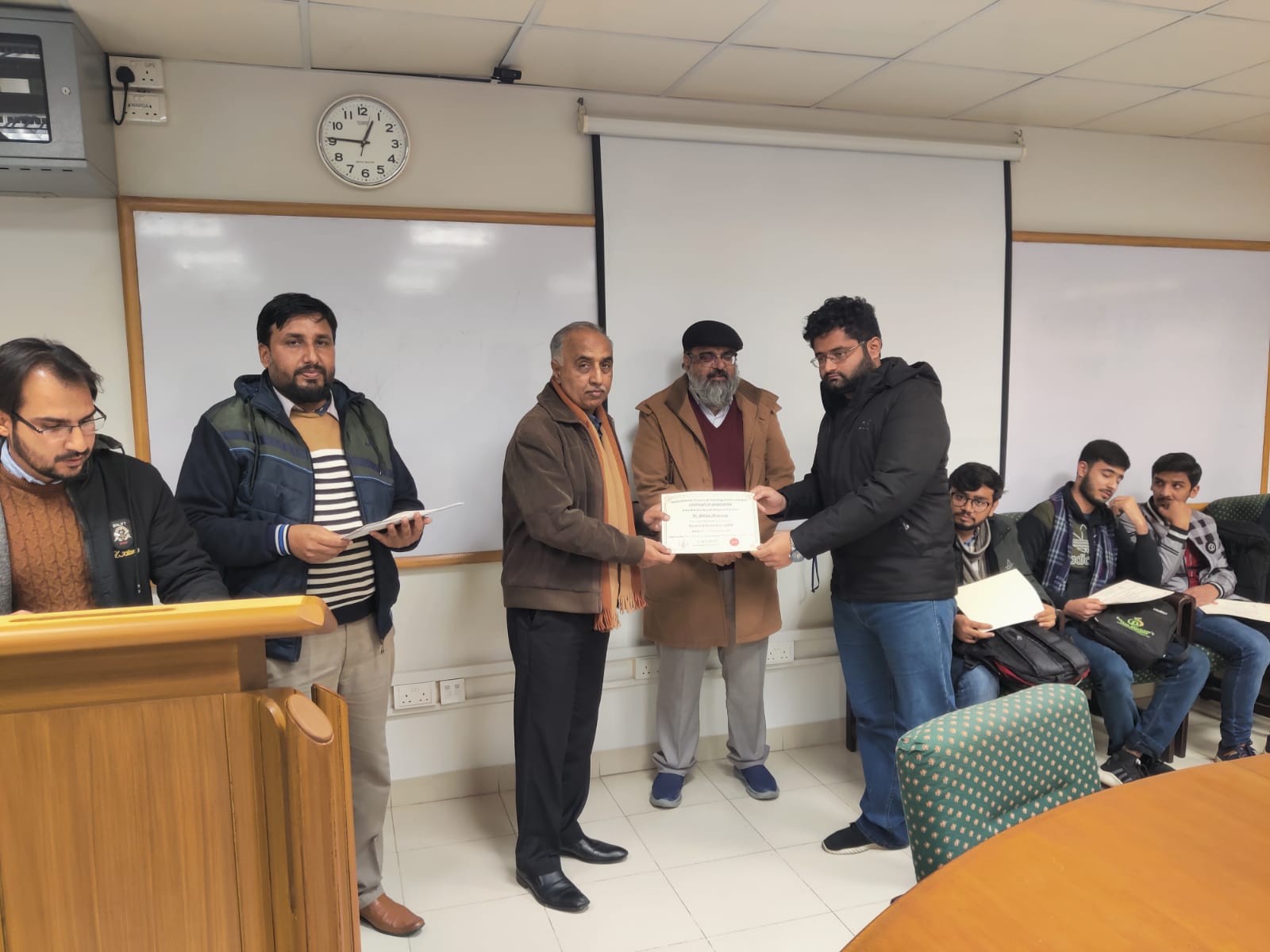 Amazon Web Services (AWS) offers a broad set of global cloud-based products including Compute, Storage, Databases, Analytics, Networking, Mobile, Developer Tools, Management Tools, IoT, Security, and Enterprise applications. From Data Warehousing to Deployment Tools, Directories to Content Delivery, over 175 AWS services are available.
Considering the significance of Amazon computing services in today's digital world, Office of Research, Innovation and Commercialization (ORIC) has started the series of short courses on AWS. The third hands-on course on "Amazon Web Services (AWS)" was held from 20th to 31st December 2021. The objective of the course was to provide participants with essential AWS skills to upscale their job chances both in national and international market, help in preparation of fundamental AWS Certification and enable them to work as freelancer.
The participants included students and faculty members from CUST and Foundation University Islamabad (FUI). The concluding ceremony held on 05th January 2022 was graced by HoD CS, Prof. Nayyer Masood and Dean Research & Innovation, Prof. Aamer Iqbal Bhatti. After a welcome note by Assistant Director ORIC, the chief guests were requested to distribute certificates among successful candidates. The ceremony concluded with acknowledging remarks, and significance of AWS/Cloud Computing and relevant certifications by Prof. Nayyer Masood. He also appreciated and endorsed the efforts of ORIC for conducting a successful course.