Brainstorming Session with Faculty of Management & Social Sciences about Innovation and Commercialization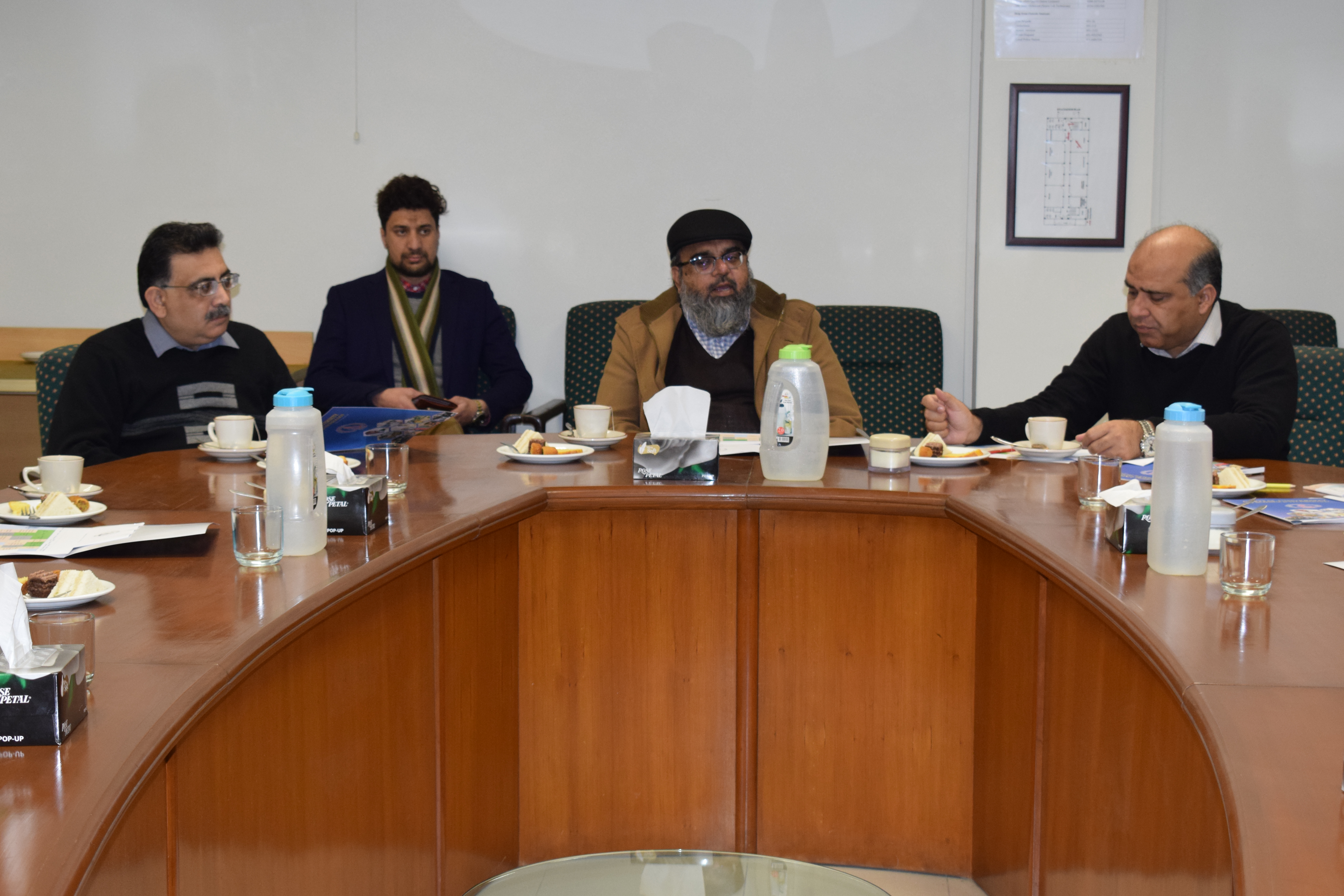 Office of Research Innovation and Commercialization at Capital University of Science and Technology (CUST) has the ambition to not only enhance the research culture at the university but also to translate research results into practice to have a positive impact on our region's economy. In this regard a brainstorming session was held by ORIC with Faculty of Management and Social Sciences on January 02, 2020, in the Workshop Room Block-B at 11:00 AM. Prof. Aamer Iqbal Bhatti, Dean ORIC chaired the meeting.
Dean Research & Innovation apprised that ORIC has conducted brainstorming sessions with all departments and that every faculty member is confident to deliver and contribute to the society. He further added that outcomes of these brainstorming sessions are arranged in a tabular form and displayed. He explained in detail all the ideas floated by the departments.
The floor was opened for discussion by Dean Research & Innovation and participants were asked to indicate the market potential and highlight way forward of the ideas tabulated. After comprehensive and deliberate discussion key outcomes of the meeting were as follows:
The participants agreed to conduct market research for the project/idea. The research was said to be based upon the market demand of the product which is intended to be commercialized. To start with two projects were selected by all the participants of the session.
Cold Storage System
Internet of Things
FMSS were also asked to submit their expertise in terms of providing trainings and skill consultancy so that their expertise can be utilized by conducting workshops and skills development session through the platform of ORIC.