Collaboration between Capital University and H-Cube BMG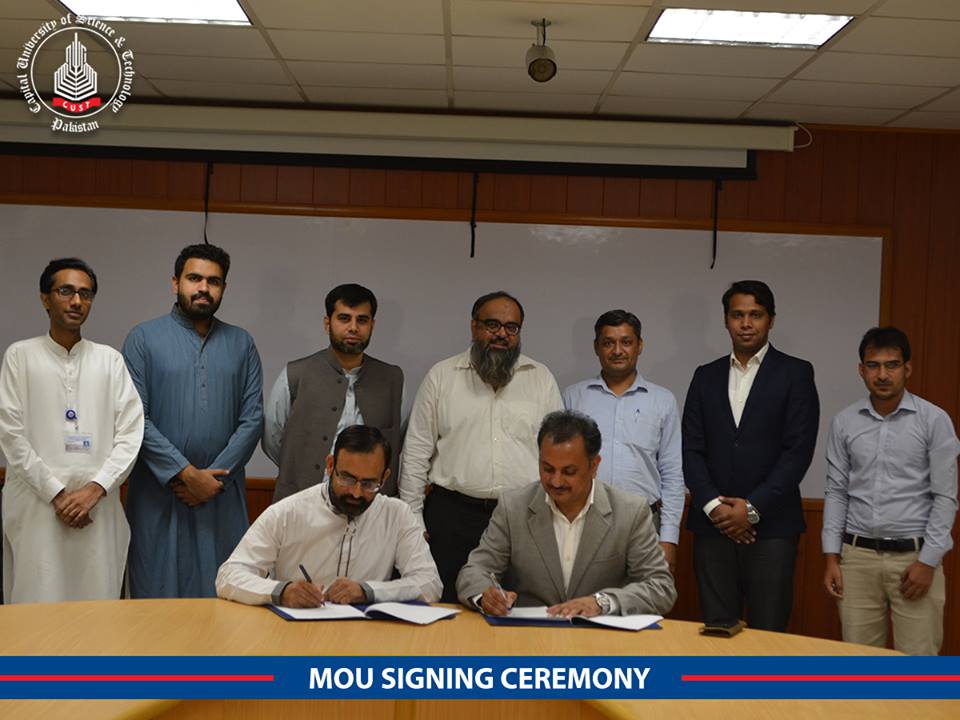 Capital University of Science and Technology (CUST), Islamabad a federally Chartered University established through an Act No XVI of 2015 of parliament, is a research centered University. H-Cube BMG is an emerging platform providing total construction industrial Solution under one umbrella.
To formalize collaboration between CUST and H-Cube, and to make it durable and sustainable Director H-Cube Mr. Saeed Ashraf along with his team visited CUST and signed an MOU on 26 Sep, 2018.
On this auspicious occasion, Dean Research & Innovation, HoD Civil Engineering and their Faculty members were present. The ceremony started with recitation from the Holy Quran, followed by welcome note to the guests by Dr. Ishtiaq Hassaan, HoD CE. He said that BIM center would be a good addition to the CUST portfolio. Mr. Saeed Ashraf introduced H-Cube to the participants, he also showed his gratitude to the CUST for collaboration.
Regarding the establishment of BIM Center both parties agreed to identify their milestones and settled on the decision that inaugural ceremony of BIM Center should be in the Fall 2018 Semester