CUST Organized Entrepreneurial Marketing Gala 2018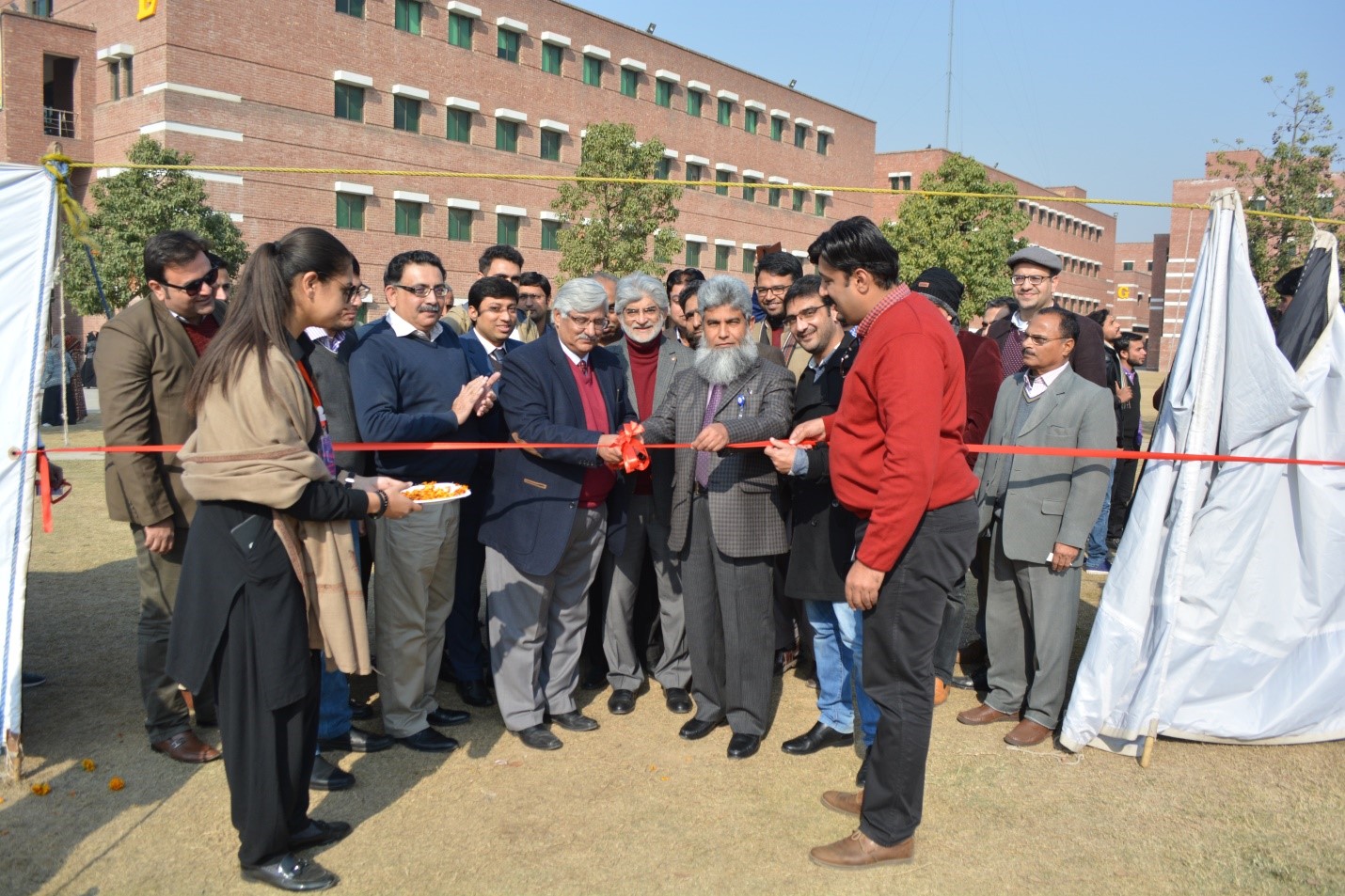 Co-curricular activities are the true and practical experiences received by the students. To a greater extent, the theoretical knowledge gets strengthened when a relevant co-curricular activity is organized related to the contents taught in the classroom. Intellectual aspects of the personality are solely accomplished by classroom. Co-curricular activities stimulate playing, acting, singing, recitation, speaking and narrating in students. It enables the students to express themselves freely through their hidden abilities. In this backdrop, Entrepreneurial Marketing Gala 2018 was organized, by the Department of Management & Social Sciences on Thursday Dec 27th, 2018 at the Capital University of Science and Technology. Students prepared various stalls. The event was an experiential activity of Entrepreneurship and Marketing Students where students displayed their products / services for selling and promotion perspective. The total 100 stalls were displayed which were comprising of 44 entrepreneurial startup and 61 marketing stalls which further categorized in Business / Marketing Stalls (53), Gaming Zone (8) and Food Junctions (39).
Auto show was also the part of Marketing Gala. Students showed keen interest in Auto Show.
Students of the CUST showed great quality of planning to make the event successful. The University students took keen interest in the event and participated with full enthusiasm. At the end, the Vice Chancellor, Dr. Muhammad Mansoor Ahmed, gave the shields and cash prizes to the winners of the event. During his address, he appreciated the efforts of the organizing teams and emphasized that these kinds of activities should be continued in future as well.