Department of Accounting and Finance Held Workshop on MYSQL Databases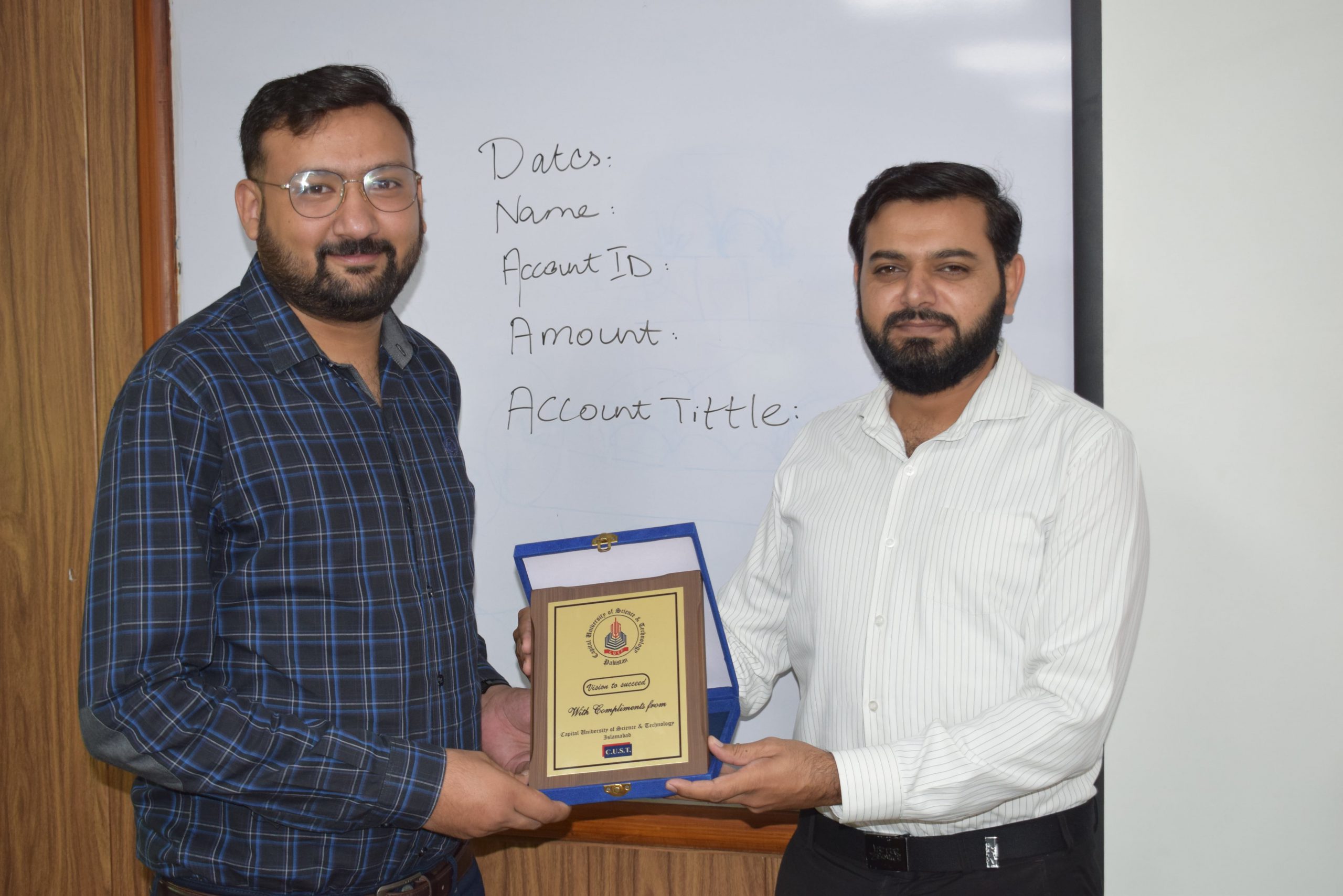 Department of Accounting and Finance organized a "Workshop on MYSQL" on Tuesday, 1st November 2022. A Database Management System (DBMS) is a software package to store, retrieve, query, and manage data. DBMS is essentially nothing more than a computerized data-keeping system. The trainer was Mr. Osama bin Yaqoob, CEO & founder of Speedy Solution Private Limited. Overall, it was an interactive session and proved to be a great source of hands-on knowledge for the participants.
The purpose of the workshop was to equip participants with the most updated knowledge about the language of the database management system (DBMS) "MYSQL". The workshop was organized by Ms. Saddaf Adalat for BS Accounting and Finance students studying the course, "Business Information Systems". Closing remarks were given by our Chief guest Dr. Jaleel Ahmed, HOD Accounting and Finance department, and they presented the souvenir to the guest.