Department of Civil Engineering at Capital University Organized Hult Prize Competition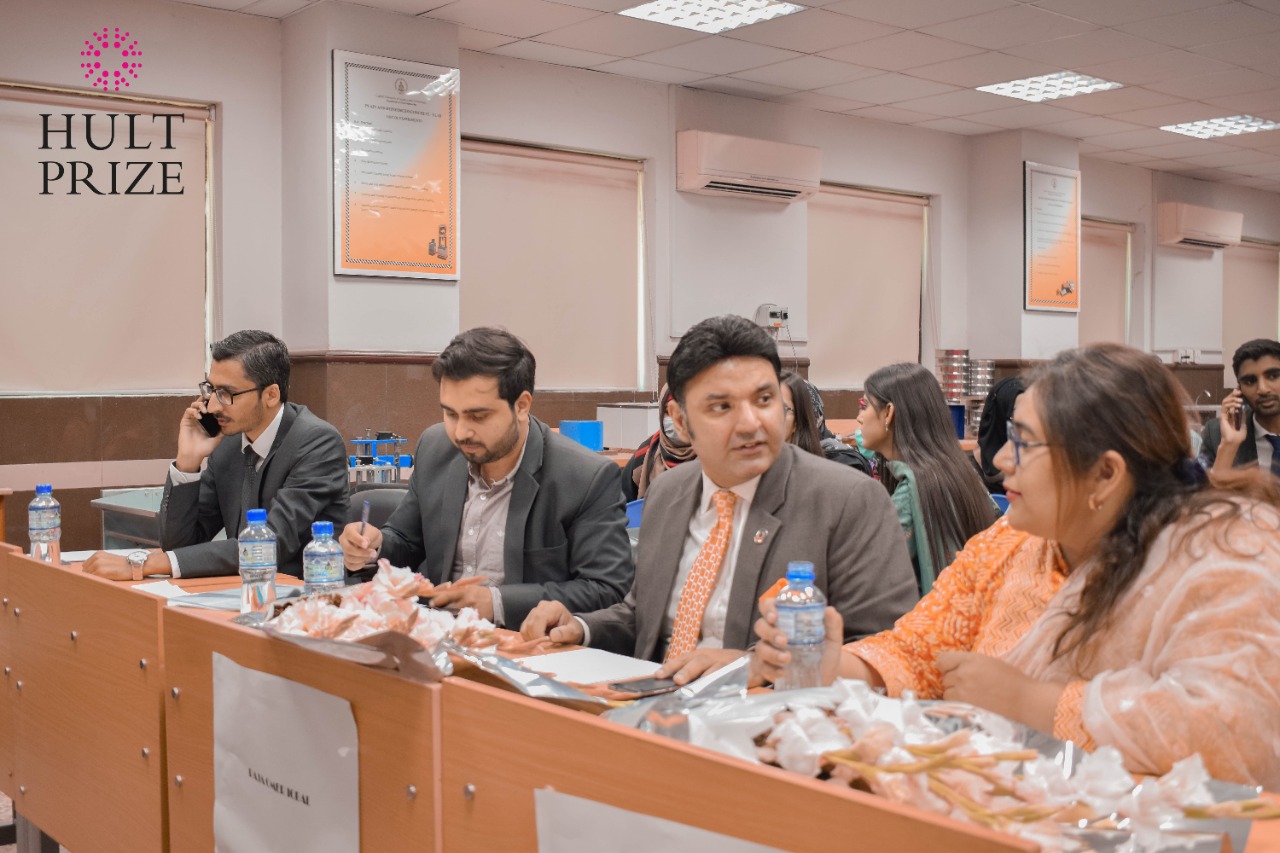 HULT PRIZE 2.2 The Event was arranged on campus at Capital University of Science and Technology, Islamabad. The event was conducted under the domain of civil engineering society ACE and supervised by Professor Engineer Dr. Ishtiaq Hassan (HOD Civil engineering department) and Engineer Abdul Qadeer (Patron ACE). Mr. Sajjad Khan Niazi was leading the event as Campus Director of Hult Prize and the Vice President of ACE.
The Event started at January 21, 2022 and concluded at March 28, 2022. The first week (January 21 – January 25) was the registration week and almost 47 teams got registered at the start. The event proceeded further by arrangement of many webinars and On-Campus training sessions for the participants, eminent entrepreneurs were invited as jury members to assess the business models of the participants. The business models were presented with great avidity by all the participants. The jury members selected 8 final teams who presented the finest business models. The Hult Prize 2.2 On-Campus event was concluded on March 28, 2022 with a magnificent grand finale and "The Vigilantes" being the victorious team of the whole event.
The jury panel includes:
 Mr. Syed Murred Abbas Bokhari (CEO agribyt/ Chief Growth Officer Maheen Textile Mills).
 Miss Naureen Ghaffar (CEO N.G Marketing).
 Mrs. Hina Hassan (CEO Khana Chowki).
 Mr. and Mrs. Muazzam Arslan Bhatti (CEO Alfoze).
 Mr. Hassan Nisar (Director Worthwhile Builders (Pvt) Ltd).
 Mr. Syed Asad Masood (Senior Officer AAA Associates).
 Mr. Muaz Ali Khan (Consultant UNDP).
 Mr. Raja Umer Iqbal (Executive member of Rawalpindi Chamber of Commerce and Industry)
The idea presented by team Vigilantes was quite encouraged by the judges. The gist was to make ecofriendly bricks, named "TRIECO", entirely from waste such as sugarcane bagasse, plastic and foundry dust. What made the team win were not just their wonderful idea but their passion and dedication, which definitely will be seen in their product yet to come!