Department of Psychology Commemorated Culture Day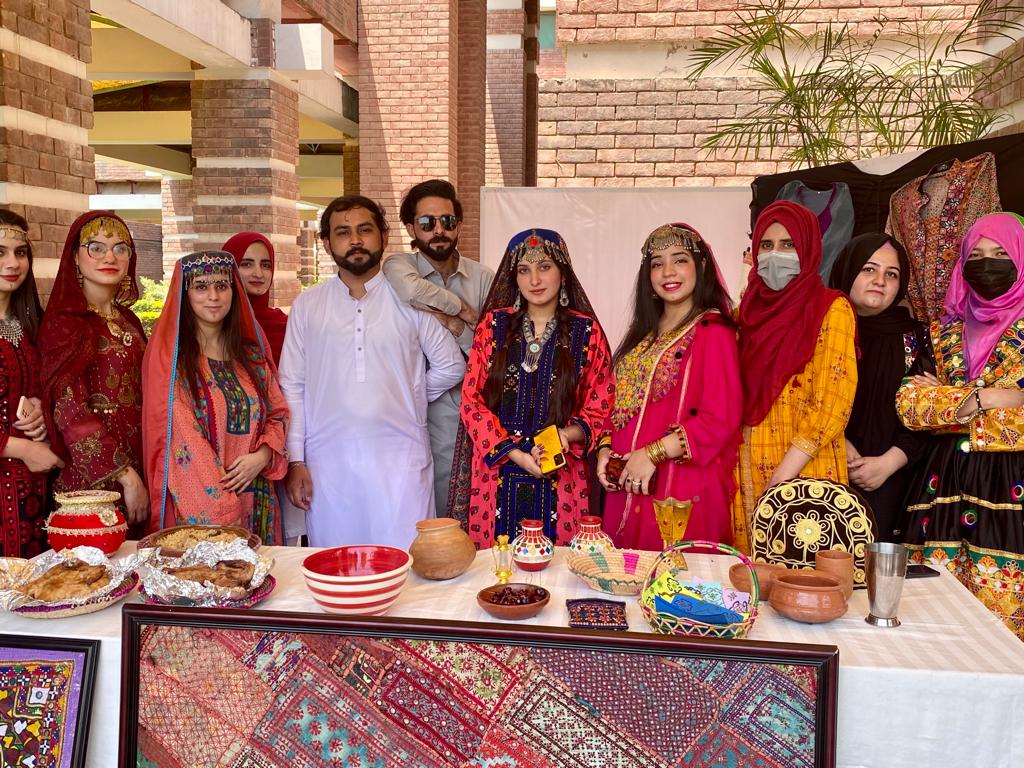 Culture can be defined as all the ways of life including arts, beliefs and institutions of a population that are passed down from generation to generation. Culture has been called "the way of life for an entire society." As such, it includes codes of manners, dress, language, religion, rituals, art. Culture provides important social and economic benefits. With improved learning and health, increased tolerance, and opportunities to come together with others, culture enhances our quality of life and increases overall well-being for both individuals and communities.
Keeping in mind the value and importance of cultures the students of 5th semester Psychology department of Capital University of science and Technology organized a culture event under the supervision of instructor Miss Saniya Moazzam on 2nd June 2022 for the purpose of cultural representation of all the provinces. Provinces include Punjab, Sindh, KPK, Balochistan, Gilgit. Student had represented the cultural foods, songs, poetry, costumes in the cultural event. Many faculty members had visit to that cultural event and in the end head of the Psychology department, Dr. Sabahat Haqqani visited in the event and made the event more worthy.