E-Gaming Competition 2018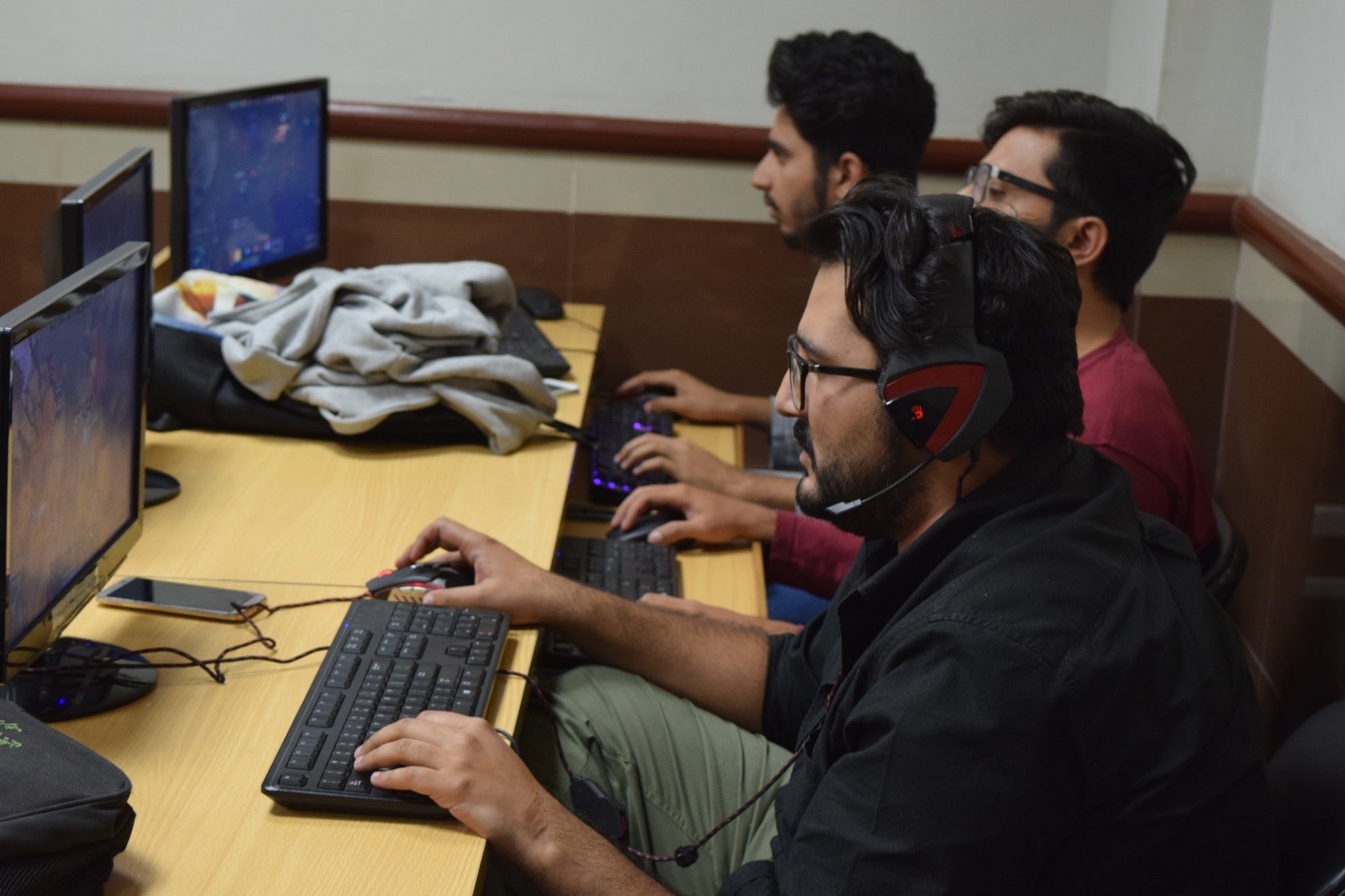 Software Engineering Society of the Capital University of Science and Technology, Islamabad, organized E-Gaming competition on Oct 29-30, 2018 from 5-pm to 9 pm. The event offered four competitions including the following games:
DOTA-2
Call of Duty (CoD)
FIFA
Tekken
The objective of this event was to provide a platform to the students for healthy contest with their peers, and to reward outstanding individuals and teams. It was a great opportunity for them to showcase their skills and ingenuity. It also helped them to prove their determination and fortitude. It was the 1st episode of the E-Gaming event in this semester, and the event is definitely gaining popularity among students. This is evident from the large participation from the all departments of university. Around 22 teams and 70 participants registered themselves for competitions. For each winning team and runner-up team, there were cash prizes and certificates were distributed among all participant team.
The Prize distribution ceremony proceeded with the recitation of verses of the Holy Quran. Syed Awais Haider, Society Coordinator, Software Engineering Society presented the summary of the whole event. He acknowledged the ardor and enthusiasm of all participant teams and appreciated their cooperation in smooth demeanor of both competitions. He also thank to the organizers for their hard work and efforts they put to make this event successful. Dr. Aamer Nadeem, Head of Software Engineering Program, chaired the prize distribution ceremony Dr. Aamer Nadeem and Mr. Syed Awais Haider distributed the Cash Prizes and certificates among winners and runner-up of the competition and to all the organizers who worked hard for this event. Overall the DOTA-2, COD, FIFA competitions were won by Software Engineering Department and Tekken title was won by the Computer Science Department with great achievement.