Ideas Hunting Session with Faculty of Mathematics about Innovation and Commercialization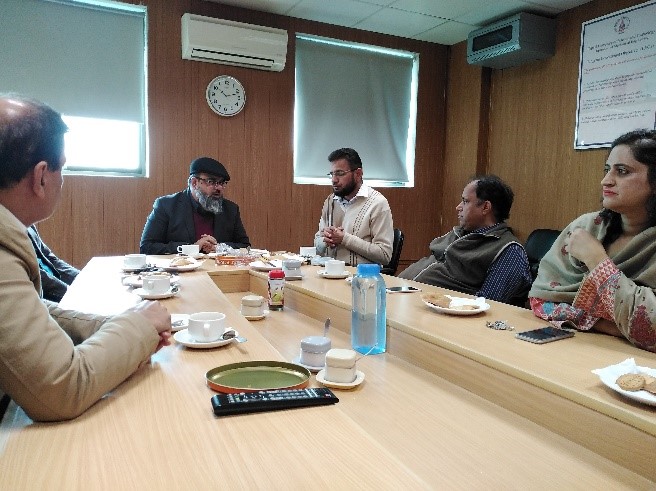 A meeting was held by Office of Research Innovation and Commercialization (ORIC) with Faculty of Mathematics on 28th November 2019 in E-Block Staff Room at 9:30 AM. Prof. Aamer Iqbal Bhatti, Dean Research & Innovation chaired the meeting. The meeting was with an objective to identify domains in the field of Mathematics that have commercialization potential. He requested the faculty members to share ideas that can be productized
and for this he offered full technical assistance of ORIC.
Dean Research & Innovation shared that in the modern era of technological advancement where the autonomous vehicles are very much into the market, Cyber security is a hot issue that can be looked to from mathematics point of view. Similarly, SPD and other strategic organizations are very much involved in new encryption schemes, Computational Fluid Dynamics (CFD) and Optimization. Dean Research & Innovation added that collaborative work can be started with strategic organization in these domains. HoD Mathematics emphasized on the importance of research and fully agreed to collaborate with ORIC in its strive to have industrial liaison.
Dean Research & Innovation appreciated the positive aptitude of Faculty of Mathematics towards research and adjourned the meeting with a vote of thanks to the participants.