Mall of Humanity by VIS-CUST & Helping Hand for Relief and Development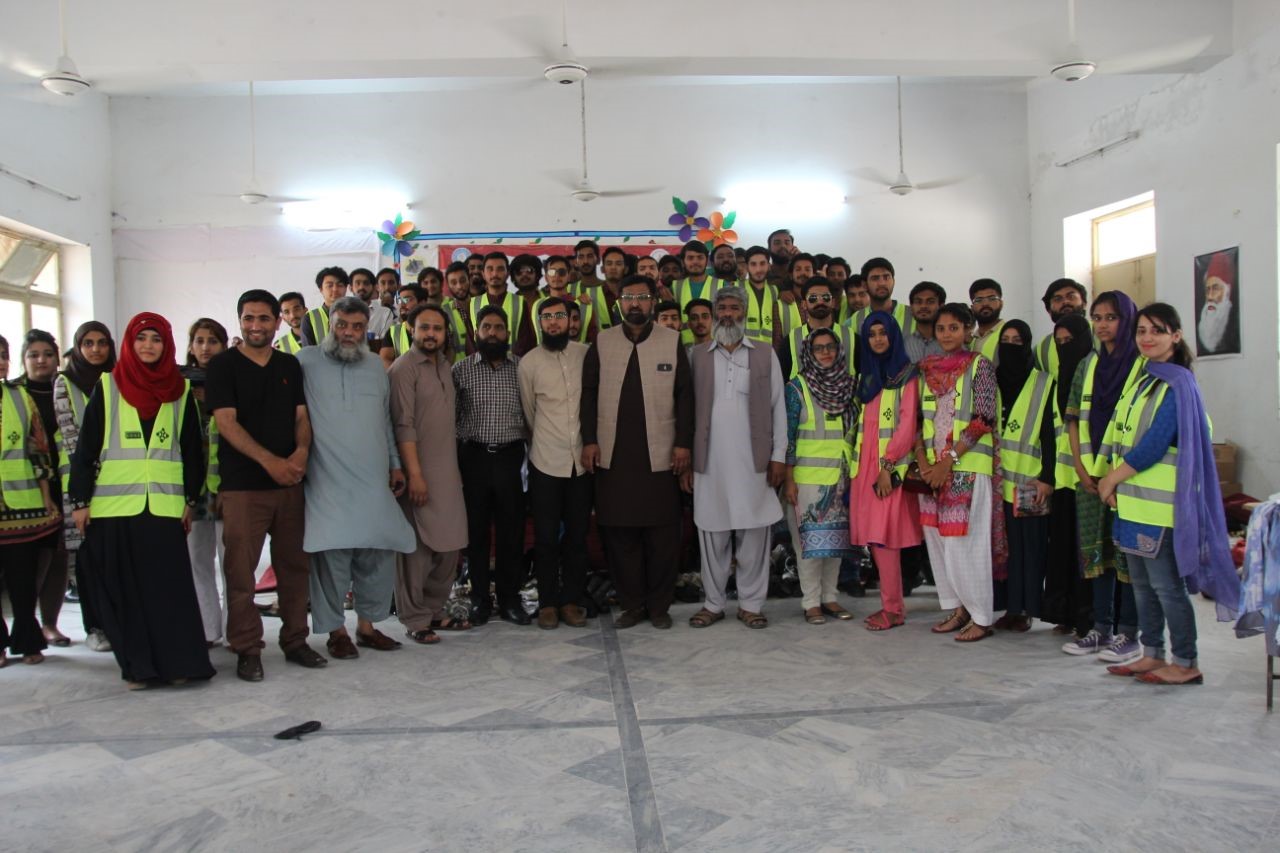 In the above cited event 67 Students of CUST in collaboration with local community and HHRD-Helping Hand for Relief and Development organized "Mall of Humanity" at Rahimabad, Government Elementary School, Dhok Charighdin, Rawalpindi where In-Kind Gifts (Cloths, Jackets, sweaters, shoes, blankets, toys and bags etc) were distributed among more than 500 hundred families. VIS Directorate organizing such activities and engaging the students in community service to give them flipside of real world as this has been reflecting in the vision of CUST Leadership especially visionary Chancellor Mian Amir Mehmood and Vice Chancellor Dr. Muhammad Mansoor Ahmed.
Students of Capital University of Science and Technology and team of VIS Directorate headed by Dr. Iqbal Shaukat, Director VIS managed the event professionally. Students were facilitated during the event as per university authority. The event was well appreciated by team of HHRD and by local community as the beneficiaries paid special thanks to provider of in-kind gift (HHRD), facilitator locale community under the leadership of Mirza Khalid, member cantonment board, Chaklala.