Office of Research Innovation and Commercialization Holds an Interactive Seminar on "NERC (Robotics Competition)"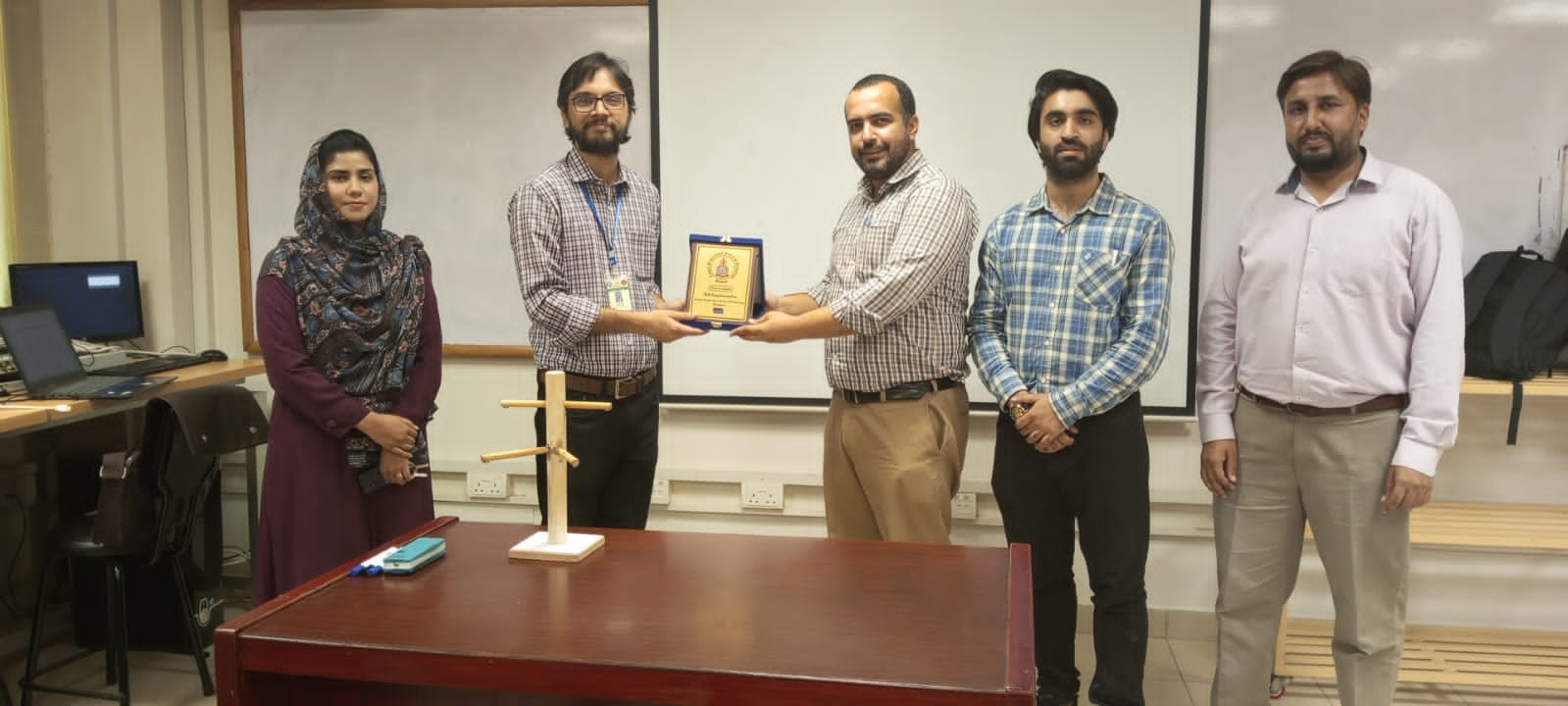 The National Engineering Robotics Contest (NERC) is a joint project of the National University of Sciences and Technology (NUST) and STEM Careers Programme HEC to promote research in robotics and its allied fields in Pakistan. The competition provides a common platform for the integration and evaluation of various electromechanical designs, control and path planning algorithms, and agent architectures. This year, the 18th National Engineering Robotics Contest (NERC 2022) is scheduled in 03rd Week of July 2022.
To enlighten/motivate CUST students about NERC, Office of Research, Innovation and Commercialization (ORIC) in collaboration with the Electrical Engineering (EE) Department, CUST invited a focal team from EME College, NUST for s special session about robotics. The team consisted of Mr. Usman Asad and Ms. Arshia Arif (Faculty Members from Mechatronics Engineering Department, NUST).