Pharma Spark Society Organized Blood Donation Camp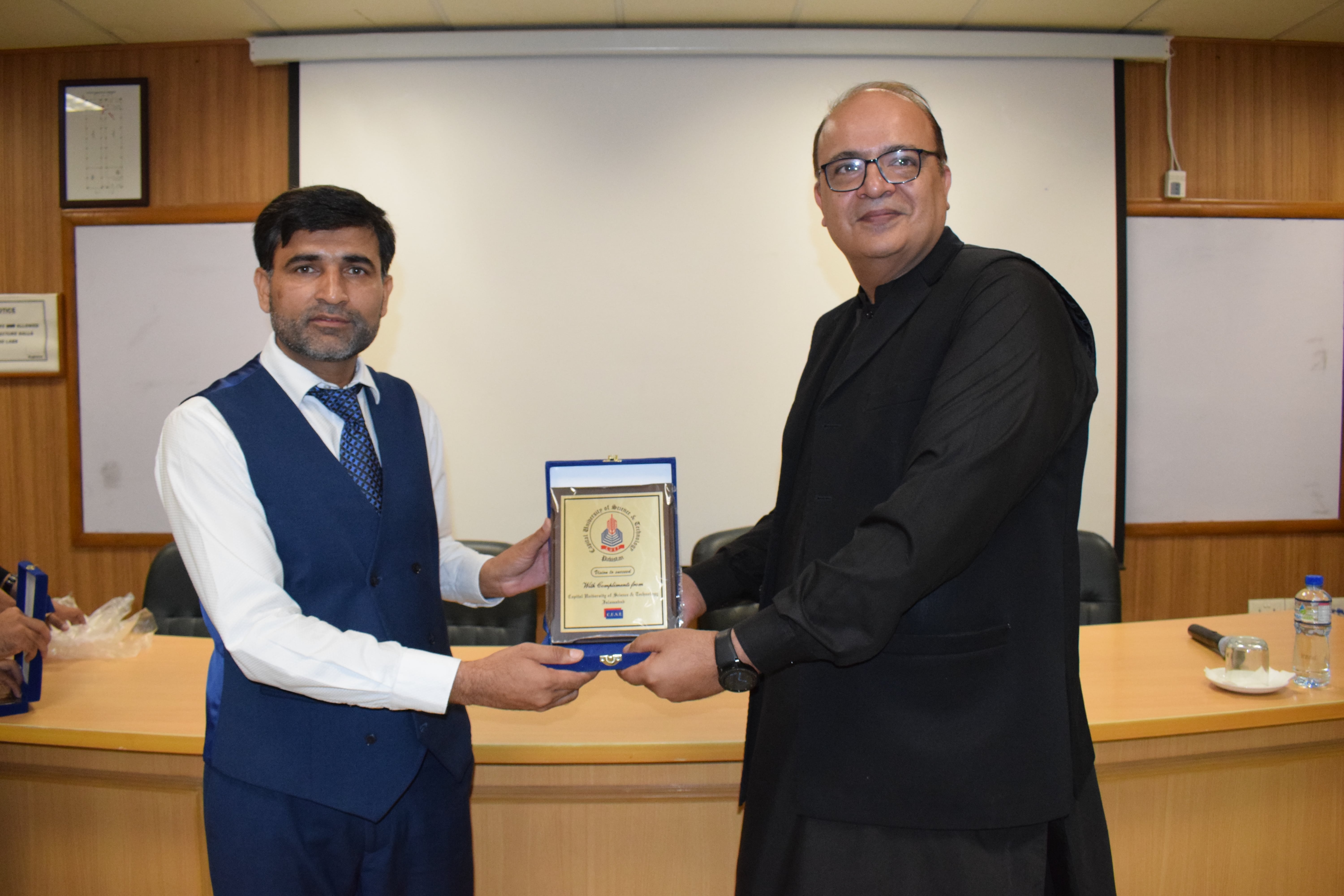 Pharma Spark Society, Faculty of Pharmacy, Capital university of science and technology celebrated "WORLD BLOOD DONOR DAY" On 14th of June. The event comprised of seminar, walk and blood camp was conducted in collaboration with Regional Blood Centre, Ministry of Health, Pakistan. The main agenda points of the seminar were to raise awareness among the students regarding blood donation and its importance for patients such as thalassemic patients as well as health benefits for the donors. The chief guest of the event was project director of regional blood center, Abdul Sattar Khokar, Joint Secretary/ Project Director, SBTP. The seminar enlightened the topics of the importance of blood donation by Ms. Hina Bilal, safe blood transfusion by Mr. Fazal Mabood and importance of blood donation and transfusion for thalassemia patients by Dr. Amna Latif. At the end of seminar Faculty of Pharmacy and regional blood center signed an MOU for the future cooperation. Souvenirs were presented to the honorable guest speakers and chief guest of the event by Dr Muzaffar Abbas, Dean Faculty of Pharmacy. The seminar was followed by an awareness walk from Auditorium 1 to K block where blood donation camp was organized.
In the donation hall, all the vitals such as height, weight etc. and blood of the donors was being screened before donation. Faculty members and students of university both actively participated in blood donation and approximately 100+ blood bags were collected. Certificates were given to blood donors and souvenirs were presented to the organizers by the officials of Regional Blood Centre. The donation camp concluded at about 5:00 PM, with a great deal done.