Professorial Inaugural Lecture of Dr. Muhammad Tanvir Afzal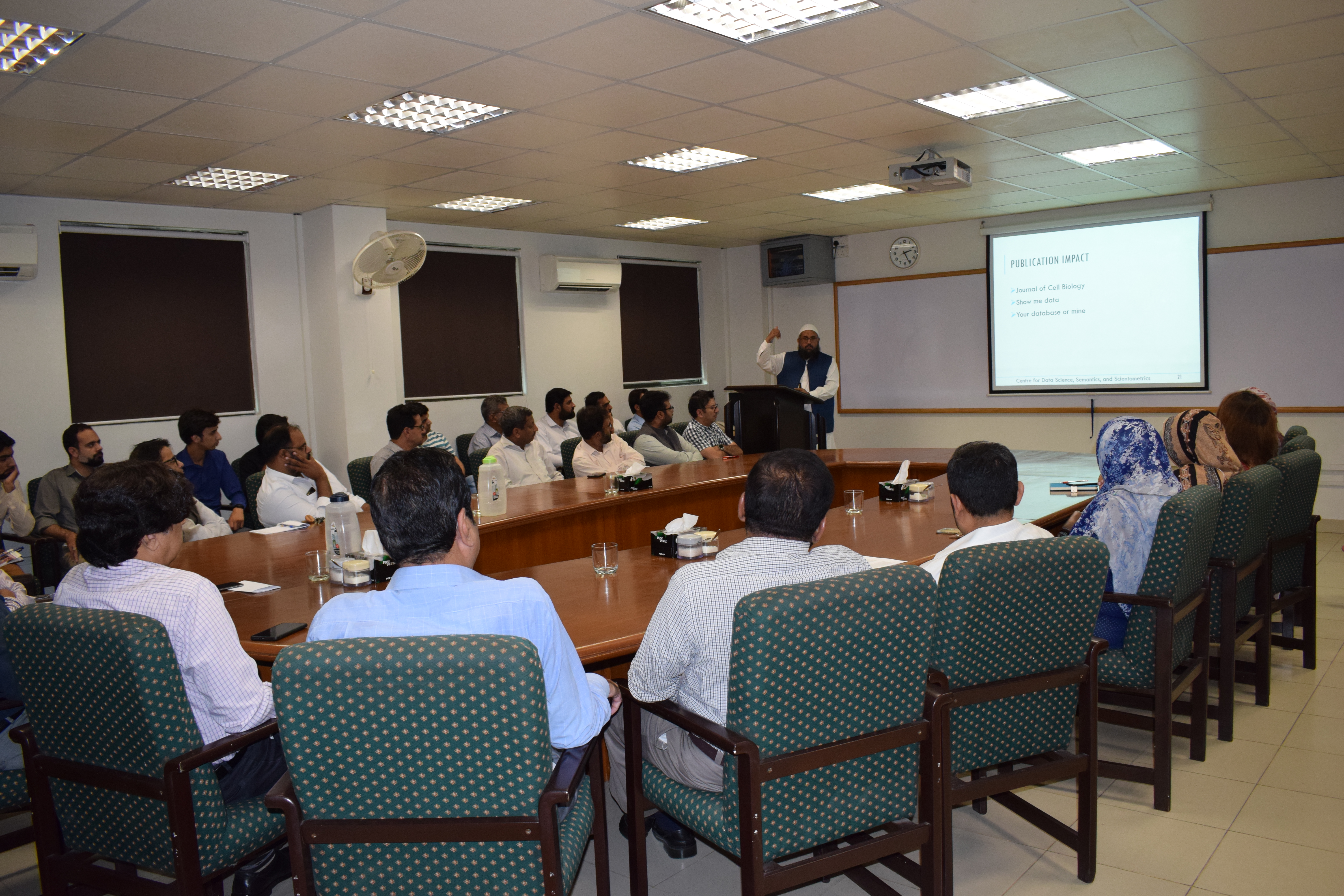 Office of Research, Innovation and Commercialization organized the Professorial Inaugural Lecture to honor Dr. Muhammad Tanvir Afzal, Prof. SE Department, CUST on Wednesday Oct 02, 2019 in Workshop Room, B-Block at 2:00 PM. The lecture was delivered on the topic entitled "Scientometrics: A Science for Measuring Scientific Output" An Inaugural lecture is an occasion of significance in a faculty member's career. Professors are usually required to give their inaugural lecture within 12 months of their appointment.
The activity allows a newly appointed professor an opportunity to share his research interests and celebrate an important personal milestone with a broad audience, including campus community, colleagues and the general members of the public. The lecture provides an occasion for academics to share their achievements in research, innovation, engagement and teaching activities before the audience.
The event was arranged through special courteousness of VC Office. The session started with the recitation of Holy Quran followed by a brief talk of Dean Research & Innovation, Prof. Aamer Iqbal Bhatti regarding "Inaugural Lecture and its Significance". After a brief introduction of Dr. Tanvir Afzal about his educational profile and research achievements, he was formally invited for the talk. The talk was comprised of following key topics.
Scientometrics and its Applications
Issues in Citation Mining
Scientometrics Variables
Author Ranking Approaches
Issues, open Challenges and Opportunities
The event lasted till 3:00 PM including Q/A session. The response of faculty members was quite promising. A total of 38 faculty members from various departments attended the event. Dean ORIC acknowledged Dr. Tanvir Afzal for an enlightening and thought provoking talk. He also thanked faculty members for their keen interest and wished to arrange such type of events on continual basis.