Professorial Inaugural Lecture of Dr. Sajid Bashir, Associate Dean Corporate Linkages, CUST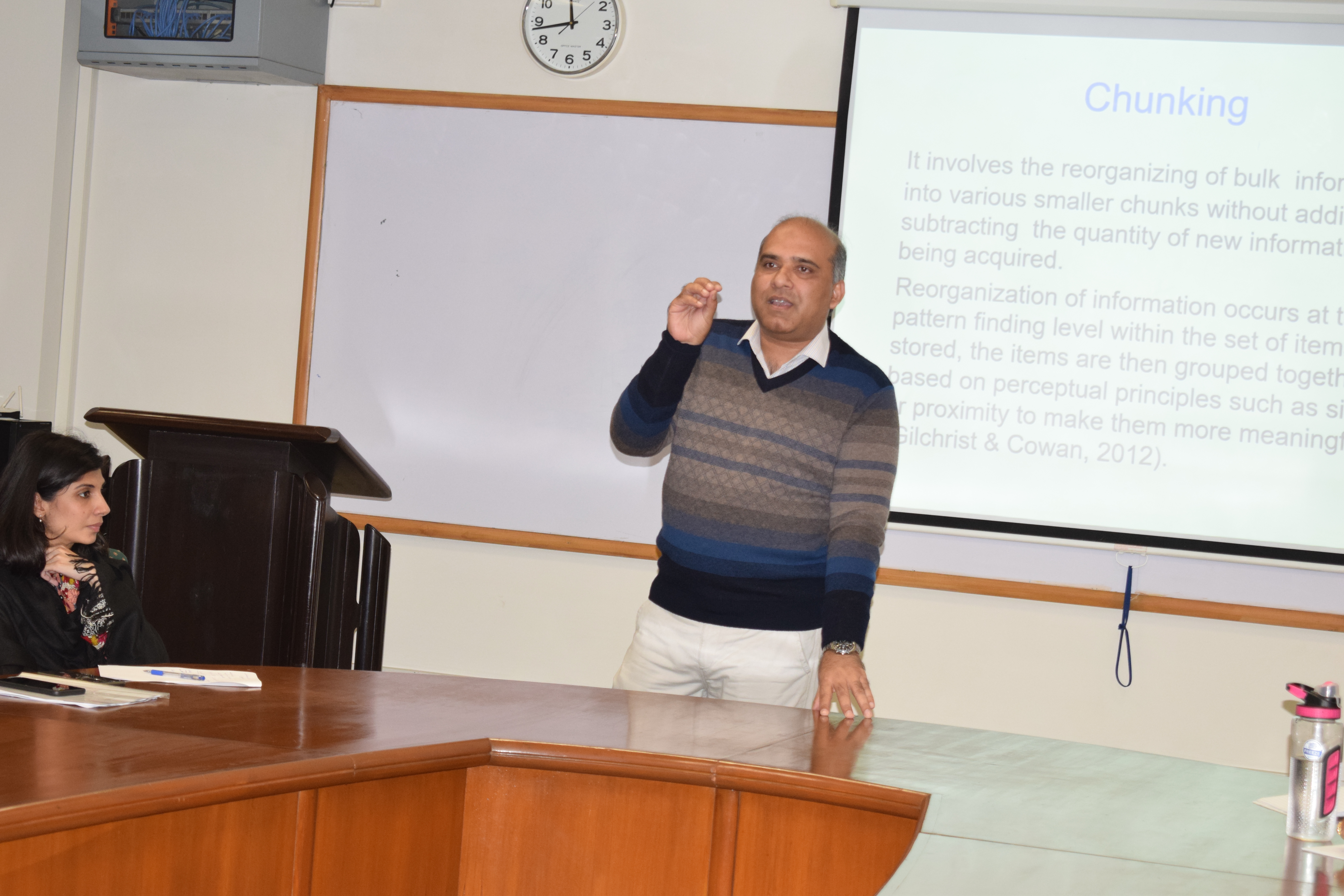 Office of Research, Innovation and Commercialization organized the Professorial Inaugural Lecture to honor Dr. Sajid Bashir, Associate Dean Corporate Linkages, CUST on Monday November 25, 2019 in Workshop Room, B-Block at 11:00 AM. The lecture was delivered on the topic entitled "The Art of Academic Writing". An Inaugural lecture is an occasion of significance in a faculty member's career. Professors are usually required to give their inaugural lecture within 12 months of their appointment or promotion.
The session started with the recitation of Holy Quran followed by a brief introduction of Dr. Sajid Bashir regarding his extraordinary academic and research achievements presented by Dean ORIC, Prof. Aamer Iqbal Bhatti. After welcome note and acknowledgement, Dean ORIC formally invited Dr. Sajid Bashir for the talk. The talk enclosed the basic techniques, methods and tips to create an effective academic and research writing. The speaker also discussed the research paper write up process in an extremely interactive and simpler way.
The event lasted till 12:30 PM including Q/A session. The response of faculty members was quite promising. A total of 32 faculty members from various departments attended the event. Dean ORIC acknowledged Dr. Sajid Bashir for an enlightening and thought provoking talk. He also thanked faculty members for their keen interest and assured to arrange such type of events on continual basis.