Seminar on "Be gentle with your mind"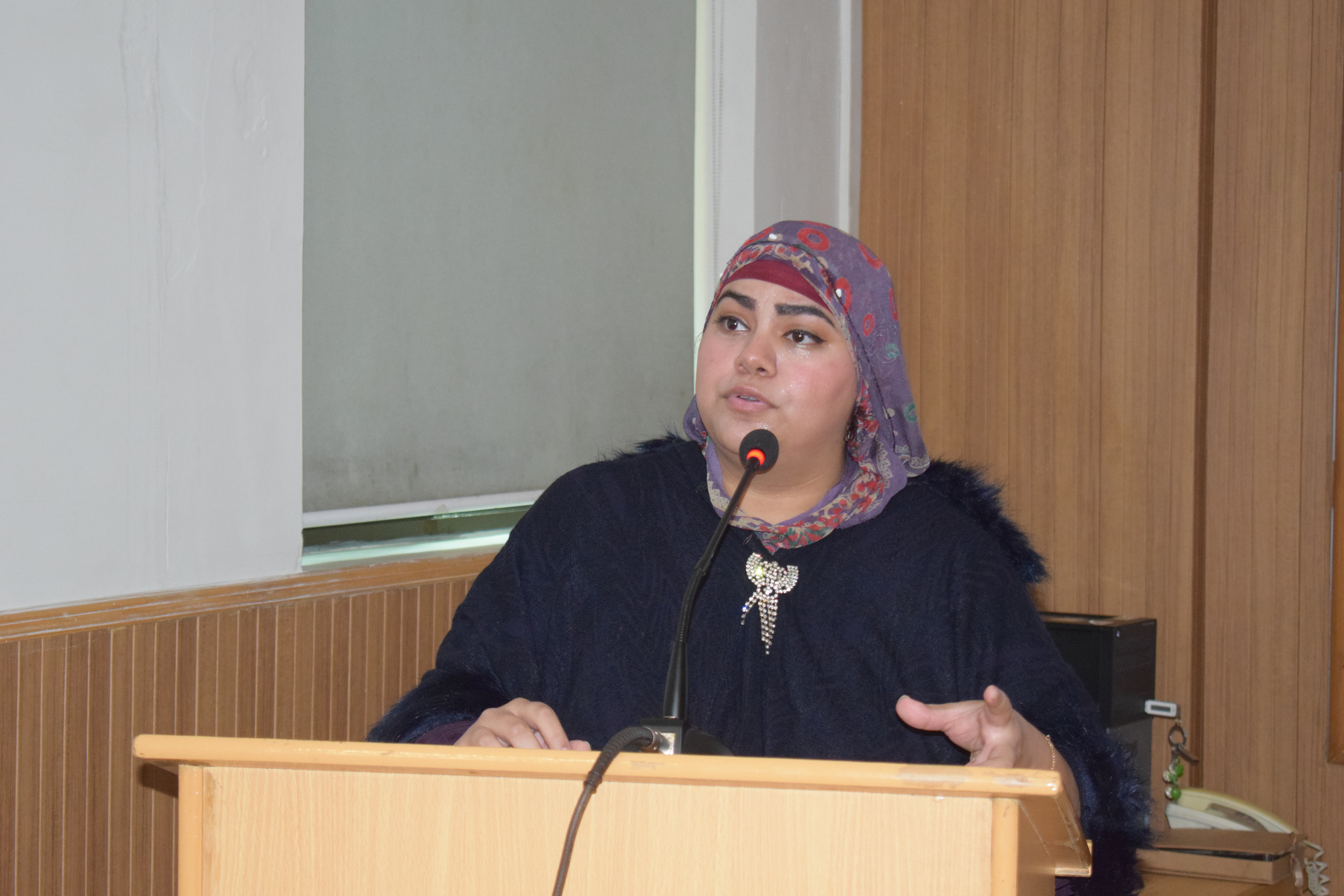 Department of Management & Social Sciences organized a seminar "Be gentle with your mind" under the supervision of Ms. Sadia. The guest Speaker, Ms. Ayesha Mehmood who is a certified Clinical Psychologist by Higher Education Commission, Certified CBT practitioner by Beck Institute of Cognitive Behaviour Therapy, University of Pennsylvania, Certified Advisor of Special Education Needs, British Council and a Certified Positive Psychologist by University of Birmingham. She holds an Honors shield for highest CGPA in PMDCP at district level 2016 and a Silver Medal for the second highest CGPA in education program. The Guest speaker performed activity with students and asked to draw a jar and fill it with all the stress causing factors and measure how much it is filled then reanalyze it after few days and see how much you are motivated.
She further quoted the hadith of holy prophet (PBUH) "Seek the knowledge from cradle to grave". Ms. Ayesha Mehmood further discussed with the audience that Happiness is the key to peaceful mind. But all humans have different definition of happiness and peace. The threshold of happiness varies from person to person. But basically, happiness is the presence of positive emotion and absence of negative emotion. But unfortunately, we have made happiness and our life hypothetical. As if certain thing is going to happen only then we will be happy. We have forgotten that God also help those who help themselves. Fortune is said to favor the brave. So, the best way to keep yourself at peace is to find positivity in every negativity.
The main purpose of seminar was to make students realize how important it is, to take care of their emotional health. If the emotional health is out of balance, a person may experience high blood pressure, ulcers, chest pain, or a host of other physical symptoms. The seminar provided students with an opportunity to look into their own strengths and use them to excel in life. At the end, souvenir was presented to Ms. Ayesha Mehmood