Seminar on Tips & Techniques of Trading on Pakistan Stock Exchange (PSX)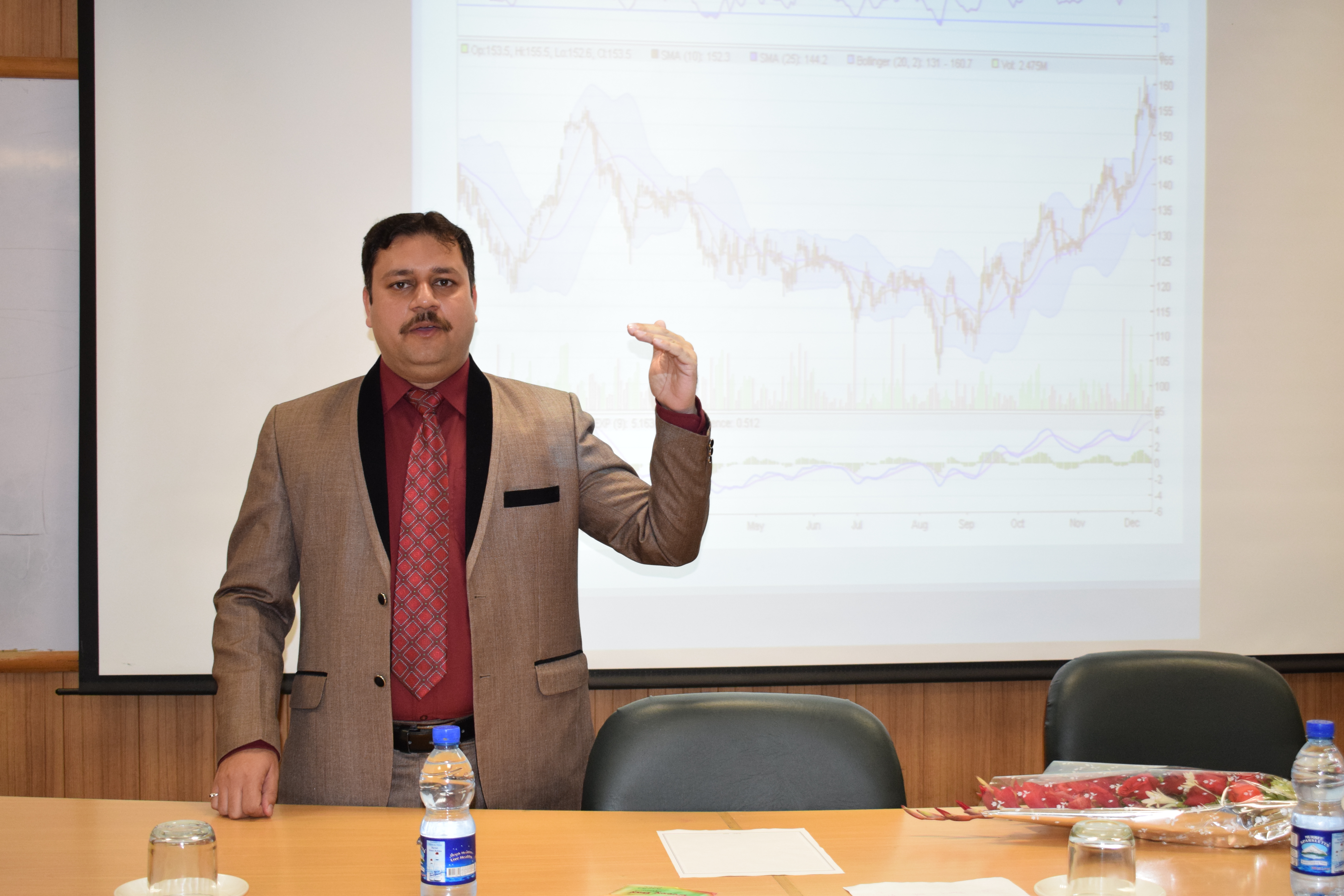 Department of Management & Social Sciences organized a seminar "Tips & Techniques for Trading on PSX" under the supervision of Ms. Rabia Habib, on Dec 12th, 2019 at 11:00 a.m. in A2. The guest Speaker, was Dr. Ayaz-ul-Haq Assistant Professor, at University of Central Punjab, Rawalpindi Campus.
The guest speaker shared the procedure for opening account with CDC (Central Depository Company). He further elaborated the trading procedure on the stock exchange through registered brokerage house/broker. An overview of the Karachi stock Exchange was given, followed by detailed analysis of Live Trading Session of Pakistan Stock exchange (PSX).
The Guest speaker highlighted the concept of candlestick & unfilled candles. The students were able to analyze the impact of different colors of candlesticks in the Live Trading Session. Students were handed over with list of trading companies and were asked to comment.
The seminar provided students with an opportunity to understand the requirements for trading on PSX. Students were able to interpret the Bullish & Bearish trends of securities. At the end, souvenir was presented to honorable guest speaker, Dr. Ayaz-ul-Haq.