Students of Associate Degree Program from Batch 221 Visited IESCO Distribution Control Center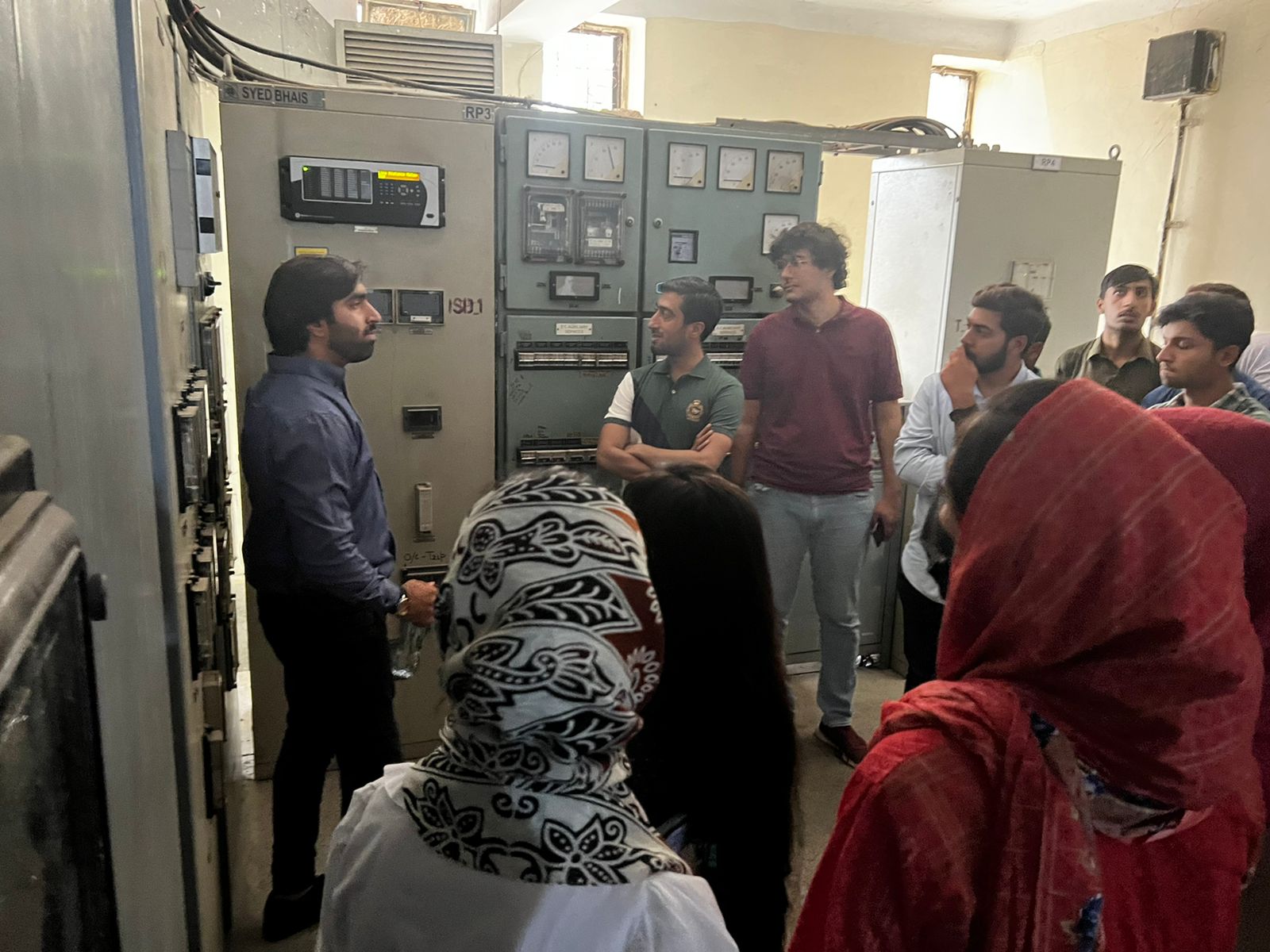 To provide student an opportunity to see and experience real workstations, plants and machines controlled using software applications an industrial visit has been planned at Distribution Control Center at Islamabad Electric Supply Company (IESCO) (Approval Attached).The visit will provide the students to interact with industry experts, professionals, who share the knowledge and experience which will benefit student in long term. The software system used at IESCO will provide students the opportunity to understand Forecasting, Data Analysis, Load Management Techniques, and Digital Monitoring and how automation of data has been done in the project.
Distribution Control center (DCC)-IESCO is situated H-8 zero point Protection and Instrumentation office Islamabad. DCC consist of various modules which collects data from live feeders and feed them to the one single server after which the details and analysis of data is displayed on graphical unit interface to rectify problems and to implement better load management policy. DCC was implemented with collaboration of USAID in different distribution companies of Pakistan.The core purpose of this project is to automate the power selling companies to ease and speed up the process of recovery, electricity distribution and consumer management.
Students of Associate Degree Program, Batch 221 visited the DCC on 22 June 2022.The visit was approved by Supretendent Engineer, P&i IESCO. Upon Reaching the DCC Engr. Yasir & Enr. Haris gave a brief introduction to the company and told students about the safety and precautions required for the visit at Zero Point Grid Station. First the students were allowed to visit Zero point grid station where they have visually seen different components of Power Sector which includes Power transformer, lightining arresters, insulators, circuit breakers, live feeders, communications system, single line diagrams of grid station, programming in relays and learn how the basics of Physics and Engineering is implemented Practically . After visiting the site they visited the DCC where they have leanred how the hardware is integrated with software system and data is being displayed and monitored.Students took keen interest in the Software system and learned about data forecasting, load management, power regulating policies of pakistan and distribution company, understood the importance of a automated software system. The visit concluded with lunch at local restaurant siutated in islambad.