VIS Directorate at CUST Signs MoU with Rifah Trust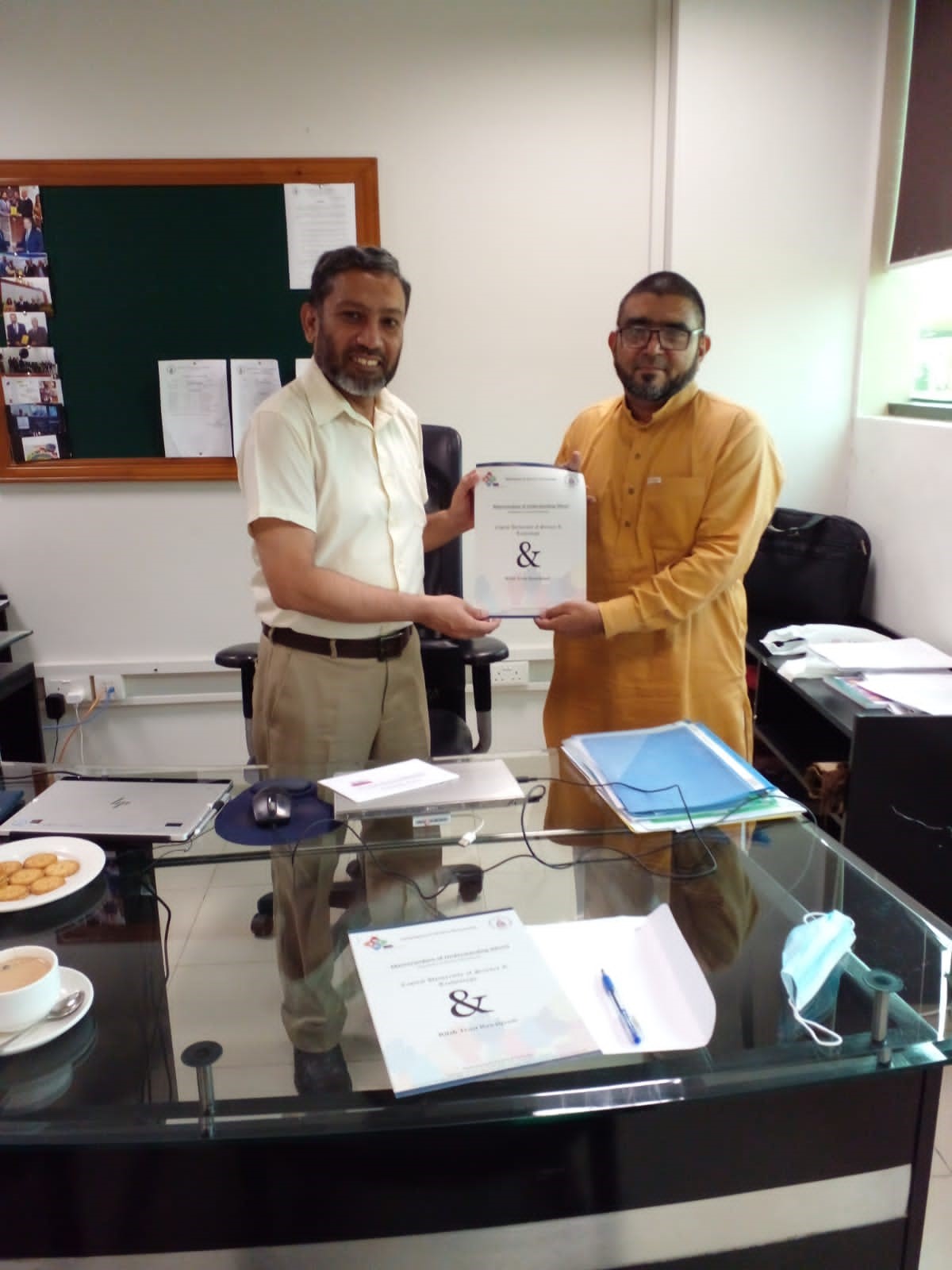 There was a MoU renewal ceremony between VIS-CUST and Rifah Trust in CUST campus, Islamabad on October 04, 2021. The Trust mainly focus on Education, Health and Technical Trainings sectors. Dr. Amir Qayyum is chairman of Rifah Trust and Professor in Capital University of Science and Technology. Rifah Trust is one of valuable partner of VIS-CUST. It was discussed in meeting with Chairman Rifah Trust that: –
• Around 45 students will be registered per semester for Rifah Trust.
• The group will be comprised on 12 to 15 students.
• A meeting will be held between partners prior one month to placement of volunteers to discuss mechanism.