Visit to Pakistan Aeronautical Complex, Kamra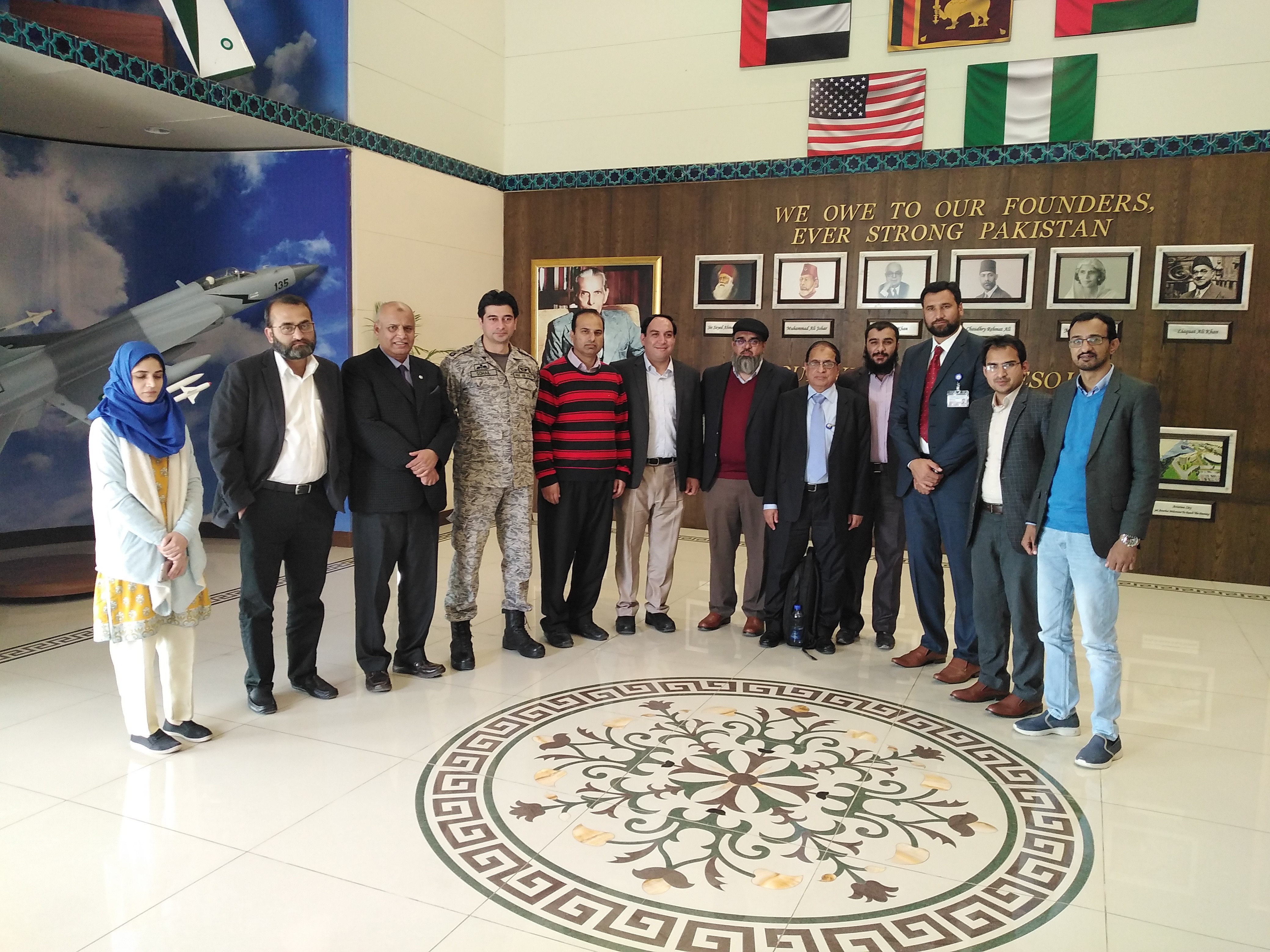 Office of Research Innovation and Commercialization at Capital University of Science and Technology (CUST) has the ambition to brace the academic and industrial collaboration of the university. In this regard a visit in collaboration with Department of Mechanical Engineering was conducted to Pakistan Aeronautical Complex (PAC) Kamra on 27th November 2019. Faculty from Department of Mechanical Engineering, Department of Electrical Engineering and Department of Pharmacy were among the team visiting PAC.
CUST team was warmly welcomed by Member Technical PAC Kamra. A short presentation was delivered to CUST team by PAC personnel highlighting the capabilities, working domains and salient accomplishments of PAC Kamra. Dean Research & Innovation also conferred a presentation to PAC officials showcasing CUST research capabilities and collaboration potential.
CUST team was also provided visits to various factories including Aircraft Rebuilt Factory, Aircraft Manufacturing Factory, Avionics Production Factory and Aviation Research, Indigenization & Development (AvRID). In each factory visited PAC officials briefed CUST team about their functioning and productions. Salient outcomes of the visit include:
Collaboration in terms of research and projects between CUST and PAC Kamra
PAC Kamra officials agreed to steer visits of CUST student and also consider them for Internships at PAC
Visit by PAC officials to CUST
MoU to be signed between CUST and PAC