VIS-Directorate in Collaboration with Al-Khidmat Foundation Organized Volunteers Award Ceremony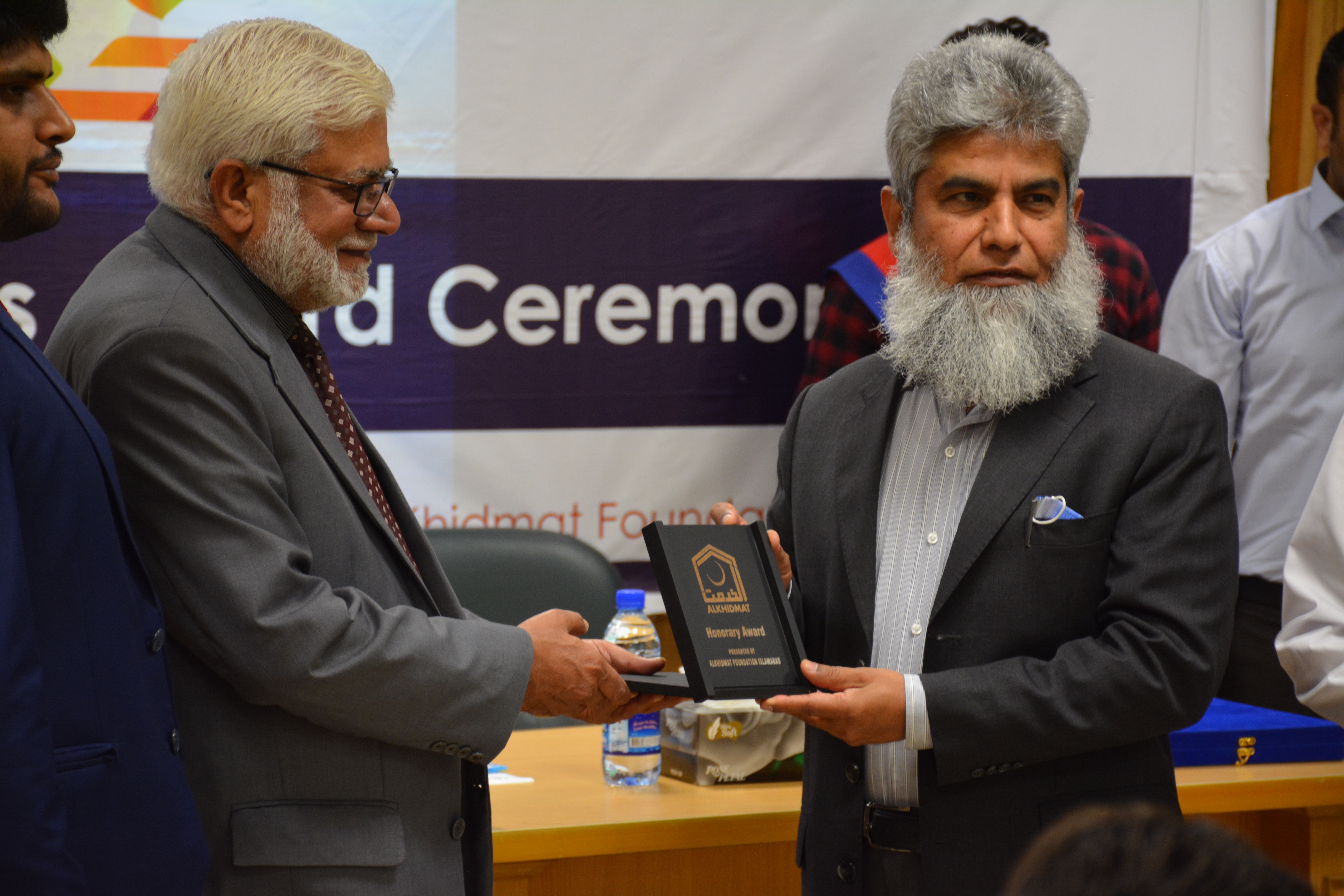 VIS Directorate organized the on-campus ceremony (complying to Covid-19 protocols) with Al Khidmat Foundation on February 25th, 2021 to honor the best volunteer students from Capital University of Science & Technology. The ceremony was started with the recitation of Holy Quran. Prof. Dr. Muhammad Mansoor Ahmed, The Vice Chancellor of Capital University of Science & Technology welcomed the President, Sectary General, and Head Volunteer Management Department of Al Khidmat Foundation respectively and cherished the prodigious collaboration of Al Khidmat Foundation with CUST.
The Vice Chancellor applauded the efforts of the students of Capital University of Science & Technology and commended their determination for the deserving community of the society. The President – Al Khidmat Foundation and The Vice Chancellor exchanged the mementos in gratitude. The best three volunteers from CUST nominated by Al Khidmat Foundation were awarded the shields and certificates. They also expressed their views about VIS program in their respective speech.
The President and Sectary General of Al-Khidmat Foundation thanked the volunteers from CUST for working with them, and they appreciated the efforts and determination of VIS Directorate for community. The certificates were distributed among the other volunteer students of Capital University of Science and Technology. Director VIS Dr. Shaukat Iqbal concluded the ceremony on thanking note and encouraged the students in his remarks. Mementos were exchanged amongst the officials from VIS Directorate and Al Khidmat Foundation to conclude the ceremony.