Arts and Literary Club Holds Open Mic Naat Event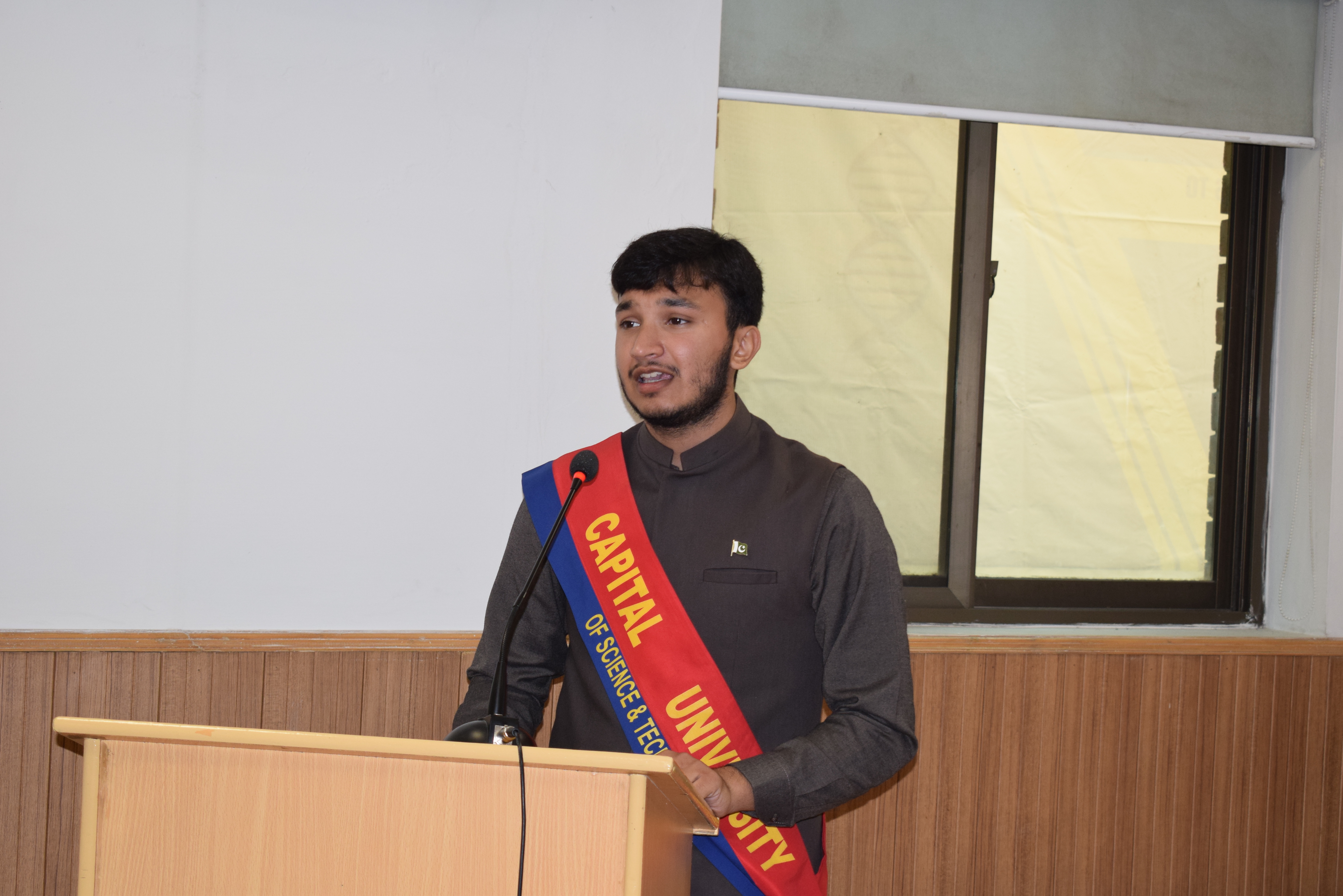 Capital Arts & Literacy club organized an open mic event (Naat/Speech) on the topic "The miracles of obeying the Prophet (SAW)". The event was held on November 11, 2021 in Auditorium A-2. Ms. Quratulain Jalil, Society patron for Arts & Literacy club graced the event as the chief guest. Students actively participated to express their love and gratitude for the beloved Prophet Hazrat Muhammad Mustafa Sallalahu Alaihi Wasallam.
At the end, Ms. Quratulain Jalil appreciated the student participants for their active involvement in the event . The speakers were awarded with digital certificates.