8th International Conference on Biological and Computational Sciences (C-BICS 2020)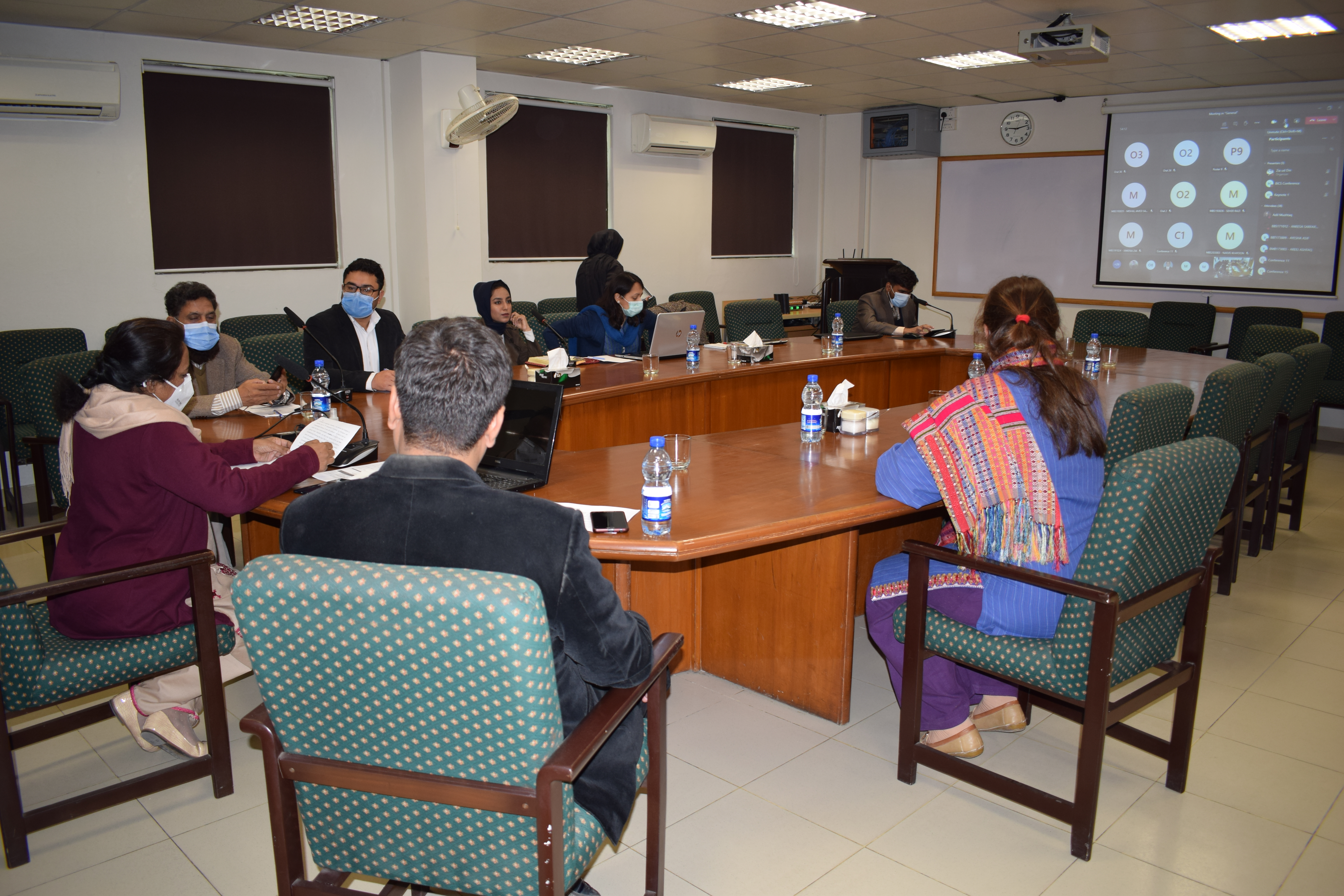 The Department of Bioinformatics and Biosciences of Capital University of Science and Technology organized the 8th International Conference on Biological and Computational Sciences (C-BICS 2020) on November 28, 2020. The conference witnessed an active participation of Biological and Computational Sciences community from across the world.
Inaugural ceremony was hosted by Mr. Sarmad Ali and recitation was performed by Ms. Amina Abdul Rehman. Dr. Sahar delivered the welcome addressed. Chief Guest, Prof. Dr. Muhammad Mukhtar Vice Chancellor National Skills University Islamabad, enlightened the audience with his experiences. He emphasized that in the current era, viral pandemic, the COVID-19 caused by an infectious particle suggests that advancement in science and technology made us more vulnerable to deadly infections. This realizes us of changing our skill as well as safer facilities to survive during such tough times with unhampered production of goods as well as delivery of essential services. This can be achieved through enhancing Biosafety Skills in collaboration with public and private stakeholders including international partners to stay safe from infectious and workplace-related hazards.
Prof. Dr. M. Saeed Sheikh, Department of Pharmacology at State University of New York, Upstate Medical University, Syracuse, New York, USA, the first keynote speaker delivered the talk about "Molecular Tumor Markers, Cellular Metabolism and Tumorigenesis". He highlighted the significance of tumorigenesis-associated metabolic reprogramming and role of functional contribution of these hallmarks to the establishment and maintenance of the tumorigenic state. Second Keynote Speaker, Dr. Sheeba Murad Mall St. George's, University of London, Dept. of Infection and Immunity, UK discussed the "New Developments and Challenges in Antibody-Based Therapeutics" with reference to viruses and particularly COVID-19.
Subsequently 6 sessions were held using Microsoft team (C-BICS 2020). A total of 125 people participated in conference, including 08 session chairs, 40 oral presentations were held in 6 sessions and 20 posters were presented in poster session.