A delegation from Petroleum Exploration Pvt. Ltd visited Capital University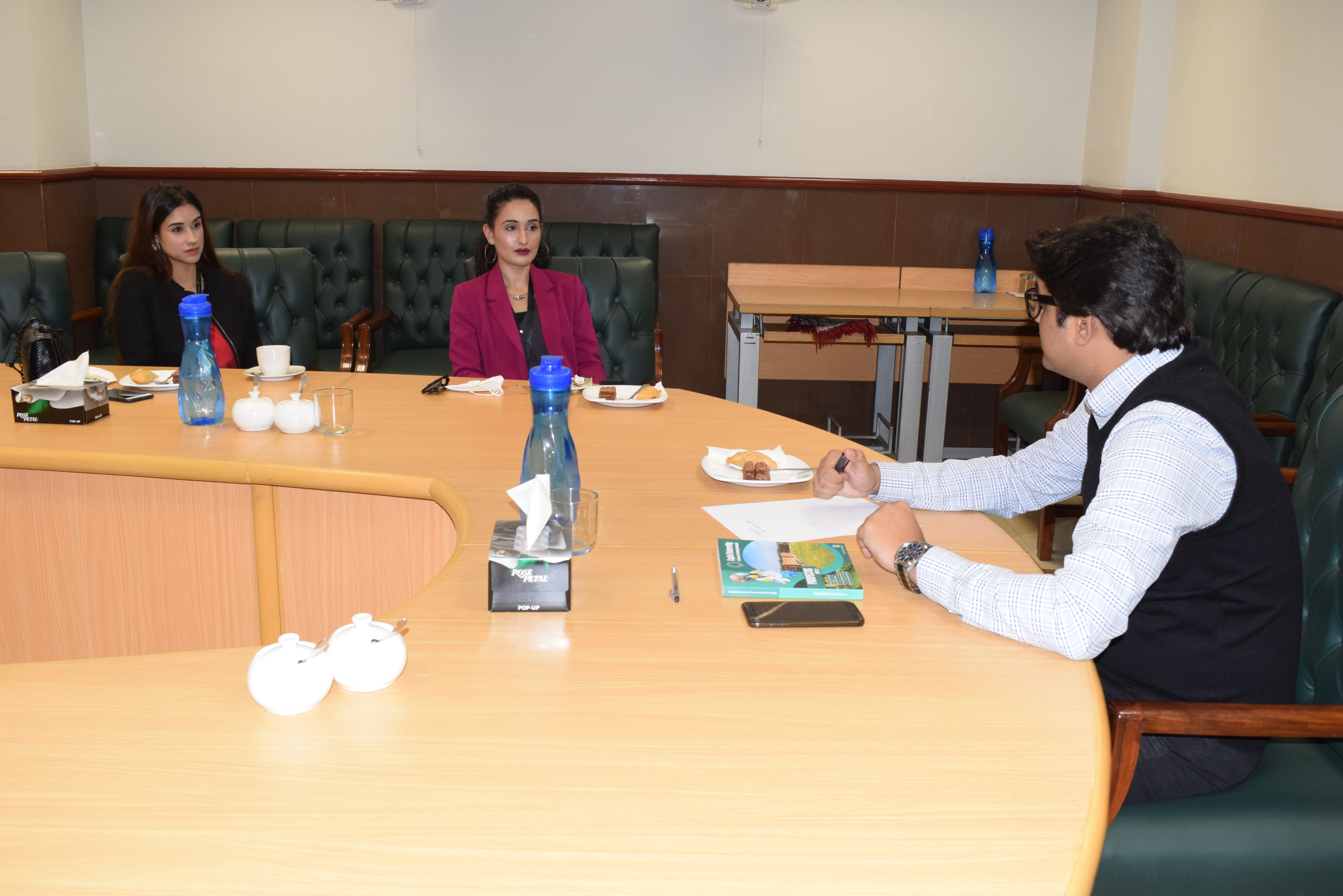 Placement office organized the visit of Petroleum Exploration Pvt. Ltd. The HR team from Petroleum Exploration visited the Capital University of Science and Technology – Islamabad on Tuesday, 26th October, 2021.
PEL, a Pakistani Exploration and Production company with an international presence was incorporated in 1994 under the Companies Ordinance 1984. It is a subsidiary of the Shahzad International Group of Companies and is the Group's core business, Exploration and Production especially of Hydrocarbons. Along with PEL, the Group is also engaged in several other business pursuits, such as Power Generation, Mineral Development, Gold Exploration & Prospecting, Procurement Services, Oil and Gas field services, Petrochemical Plants, Security Services, Electronic Media and Information Services, Geographical Information Systems and Travel Advisory Services. Petroleum Exploration (Pvt.) Ltd. operates onshore and offshore acreages nationally and internationally. At home it is engaged in the Oil and Gas exploration of one offshore and nine onshore blocks along with eight production and mining leases. The Company is also operating three overseas exploration blocks in Morocco along with ONHYM, the Moroccan state-owned Oil & Gas Company.
The company representatives were briefed about CUST, contribution of its alumni in corporate sector, faculties etc. and highlighted the importance of academia – Industry coordination. The company showed interest to have a collaboration with Capital University of Science & Technology for new assortment of opportunities. CUST students and the fresh graduates would get an opportunity to work with corporate sector and to enhance their skills.