Capital University Signs Memorandum of Understandings with Checkout US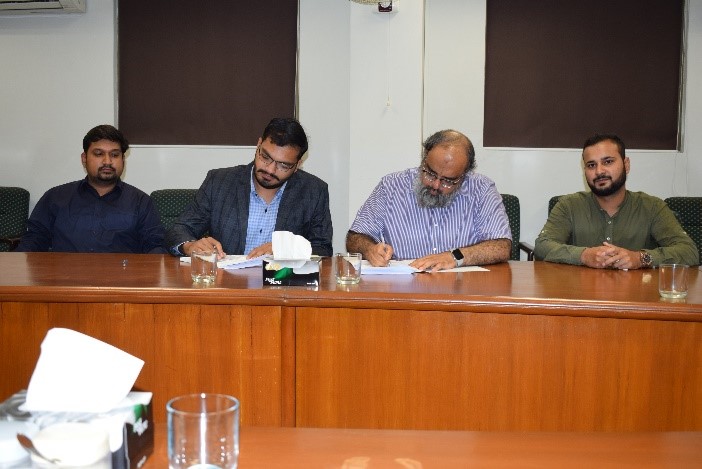 E-commerce has increasingly become a vital component of business strategy and a solid catalyst for economic development. Recent hype in E-commerce has made the world realize the concrete and actual scope of online markets. Considering the importance of online business, Capital University of Science and Technology (CUST) has partnered with Checkout US to conduct training and provide mentorship to students for easy earnings.
Checkout US has been indulged in consulting business for more than 12 years. They offer a wide range of profitable business opportunities and has also established online assets in the field of E-commerce.
Both the parties agreed to conduct trainings and awareness sessions at CUST on "Sell on Amazon" based on understanding set out in Memorandum of Understand (MoU). Mr. Sheikh Abdullah General Manager Checkout US and Prof. Aamer Iqbal Bhatti, Dean Research and Innovation, CUST signed the MoU on behalf of their respective organizations.