A One Day Workshop on EndNote was Held at Capital University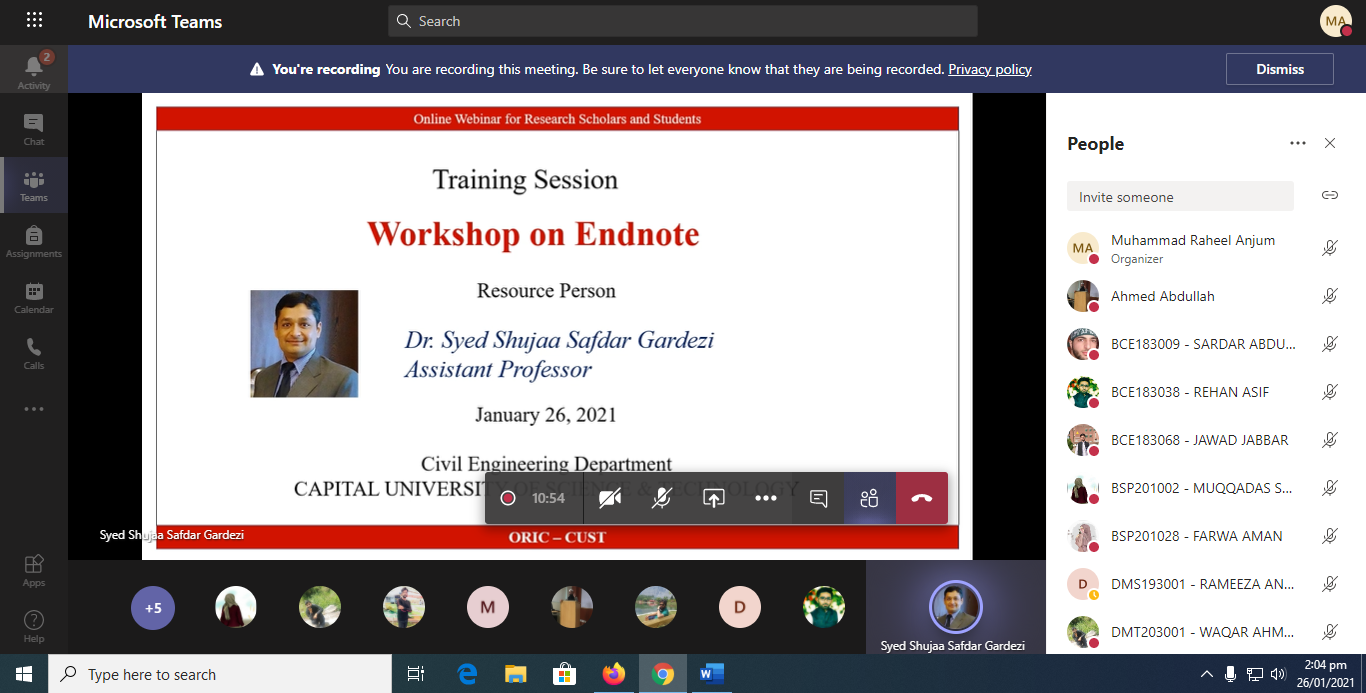 Office of Research, Innovation and Commercialization (ORIC) organized One-Day Workshop on Endnote on Tuesday, 26th January 2021. The session was held on "ORIC Seminars" Team. The purpose of the workshop was to educate participants with the most updated knowledge about endnote and its use in the process of Research Papers and Thesis write-up.
EndNote is a Multiplatform Software Tool that helps you manage the process of writing and preparing Research Papers and Thesis, and transfer & store references from electronic databases and library catalogues. It can easily be used to change styles, format a bibliography view and synchronize your library and work across devices. The workshop covered some of the basic topics related to EndNote like Citation Components and Referencing Styles, Reference Management, Library Reference Storage etc. The workshop contents were augmented with practical demonstration on software.
The session was conducted by Dr. Syed Shuja Safdar Gardezi, Asst. Professor CE Department and Director BIM Center of Excellence, CUST. A total of 36 participants including the faculty members, research scholars and students from various departments attended the workshop. The session ended on a high note and proved to be a great source of knowledge to participants.