A seminar on "Breast Cancer Awareness" Jointly organized by Shaukat Khanum Memorial Hospital and Research Centre And Directorate of Volunteers In Service-Capital University of Science & Technology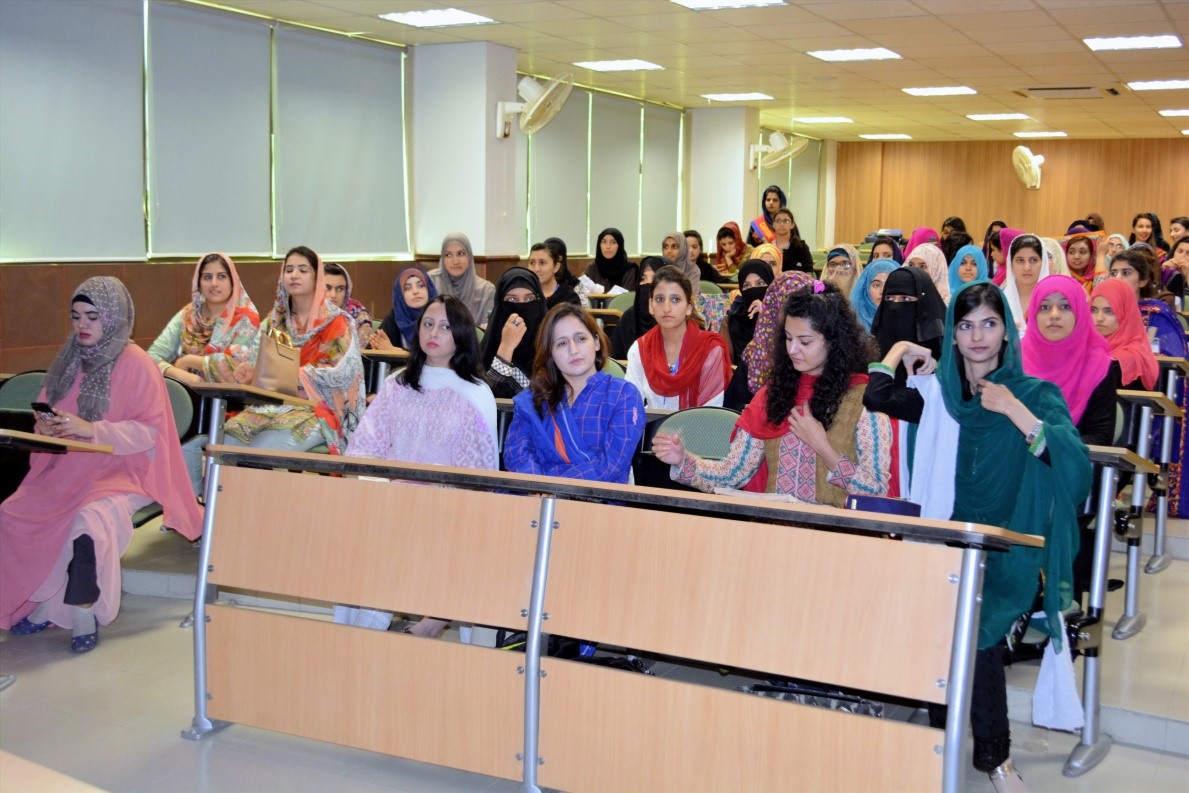 A seminar on "BREAST CANCER AWARENESS" was organized by the VIS Directorate, Capital University of Science and Technology Islamabad in collaboration with Shaukat Khanum Memorial Hospital and Research Centre, on October 18, 2018 at CUST, under the supervision of Volunteers In Service Directorate.
The program started with the recitation of Holy Quran by Ms. Quratul Ain Rehman followed by an introduction of the guest speaker.
The lecture was delivered by Dr.Fariha Irfan from Shaukat Khanum Memorial Cancer Hospital & Research Centre. The address was discovered exceptionally informative and helpful in creating awareness among the students with respect to the proposed subject. There were more than 100 including faculty members and students who attended the seminar. Starting from the very introduction of the topic, Dr. Fariha gave an overview of what is Breast Cancer and what are the signs and symptoms of breast cancer. Furthermore, the statistics of the population vulnerable to breast cancer were shared with the audience. The examination methods were also discussed with the audience. At the end, she concluded the whole seminar in the discussion session. Finally, the souvenir was presented to the guest speaker by the Director of VIS CUST, Dr. Shaukat Iqbal and HOD of Biosciences, Dr. Sahar Fazal.