Seminar on Nano-Technology Organized by IEEE CUST Student Branch at Capital university of Science and Technology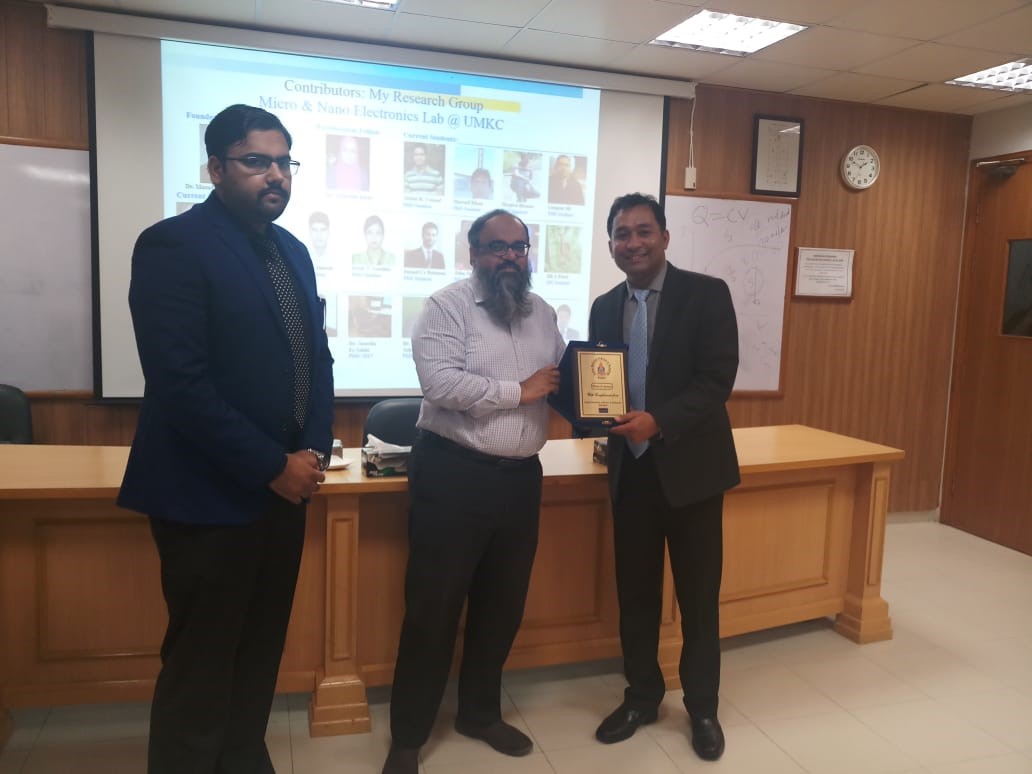 On October 10, 2018 IEEE CUST Student Branch organized seminar on Nano-Technology at Capital University of Science and Technology. Seminar was started with the recitation of Holy Quran by Mr. Abbas. Afterwards, host of the event Miss Erum threw light on the specialties and research interests of the guest.
Dr. Masud H Chowdhury, Associate Professor Computer Science and Electrical Engineering,
University of Missouri, having specialties in High Performance Issues of Micro and Nano scale VLSI Circuits, Energy Harvesting for Embedded Devices and Renewable Energy and Next Generation Optoelectronics, elaborated the noteworthiness of Nano-Technology.
The Speaker apprised the audience that Nanotechnology deals with dimensions and tolerances of Keeping its broad spectrum in view, it can be concluded as one having most technological competence.
Faculty members that attended the seminar includes Dr. Noor Muhammad Khan (HoD Electrical Engineering Department), Dr. Aamir Iqbal Bhatti (Dean ORIC) and Mr. Qazi Abdul Moqueet (Patron IEEE CUST Student Branch).
At the end the session moved towards its climax with the final thoughts on Nano-technology by Dr. Masud H Chowdhury. Then the speaker was given the shield as a token of appreciation by Dr. Aamir Iqbal Bhatti, Dean ORIC and Mr. Muhammad Zeeshan Javed, Chairperson IEEE CUST Student Branch.