Capital University Holds Session on "Current Industry Trends and Employability"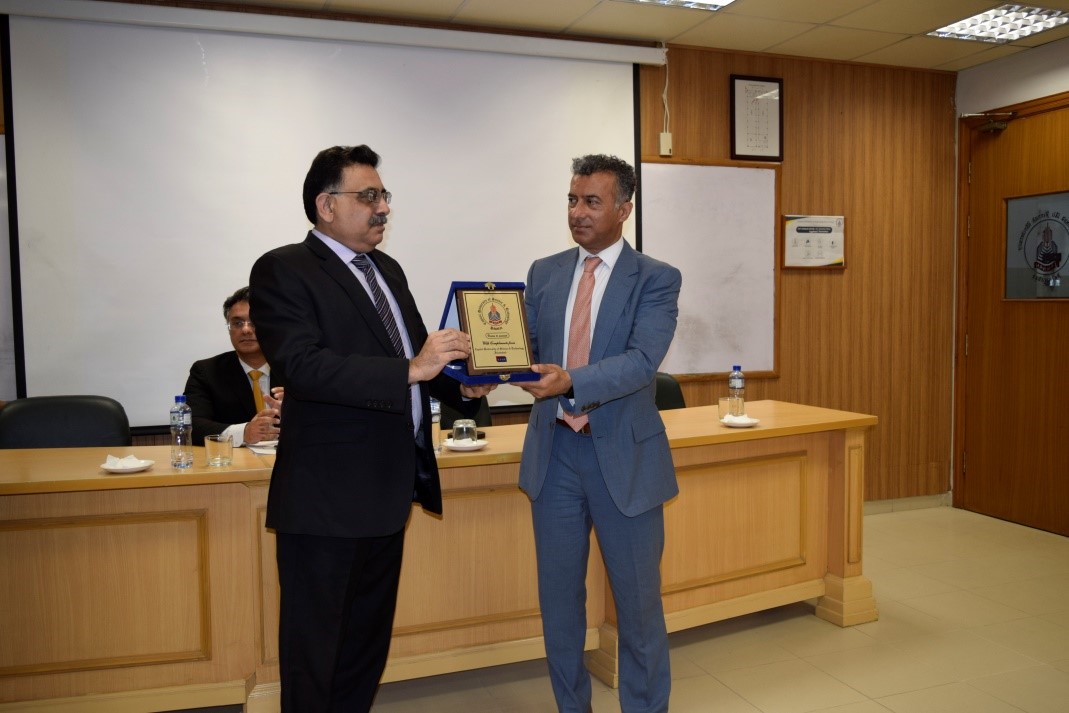 A seminar on the topic "Current Industry Trends and Employability" was organized in collaboration with Career Pakistan's Talk World Program under the joint supervision of Office of External Linkages and International Collaborations (ELIC) and Directorate of Sustainability and Environment (DSE) at CUST. The purpose of this seminar was to create awareness among graduating students about the on-demand employability skills required in the job market. The Guest Speakers for the event was Mr. Mohammad Ali Gulfaraz, (Director and CEO of Bank of Khyber).
Mr. Gulfaraz commenced by his brief introduction and shed light on the global supply chain issues that hinder employment opportunities. Mr. Gulfaraz stressed that graduates need to clearly understand their field of interest to pursue a future career path. He highlighted the importance of remote and freelance jobs which is a growing market especially post-Covid19.
He stated that decent employment opportunities are available in the market and companies are faced by a shortage of quality candidates with the right aptitude and skills that are the best fit for a particular vacancy. This is particularly because graduates are not well-equipped with the right skills to operate in the real world. Whereas, employers make rational decisions based on reasonably concrete information about a graduate's credentials and value while efficiently utilizing human capital all along within the workplace.
Dr. Arshad Hassan, Dean Faculty of Management Sciences at CUST, expressed a vote of thanks to the worthy guest for sharing his insights with the audience. The talk world program attracted a large audience. The session ended with a highly engaging Q&A session which in itself was a testimony to the high level of interest and enthusiasm demonstrated by the audience.