Capital University Holds a Civil Defense Training Session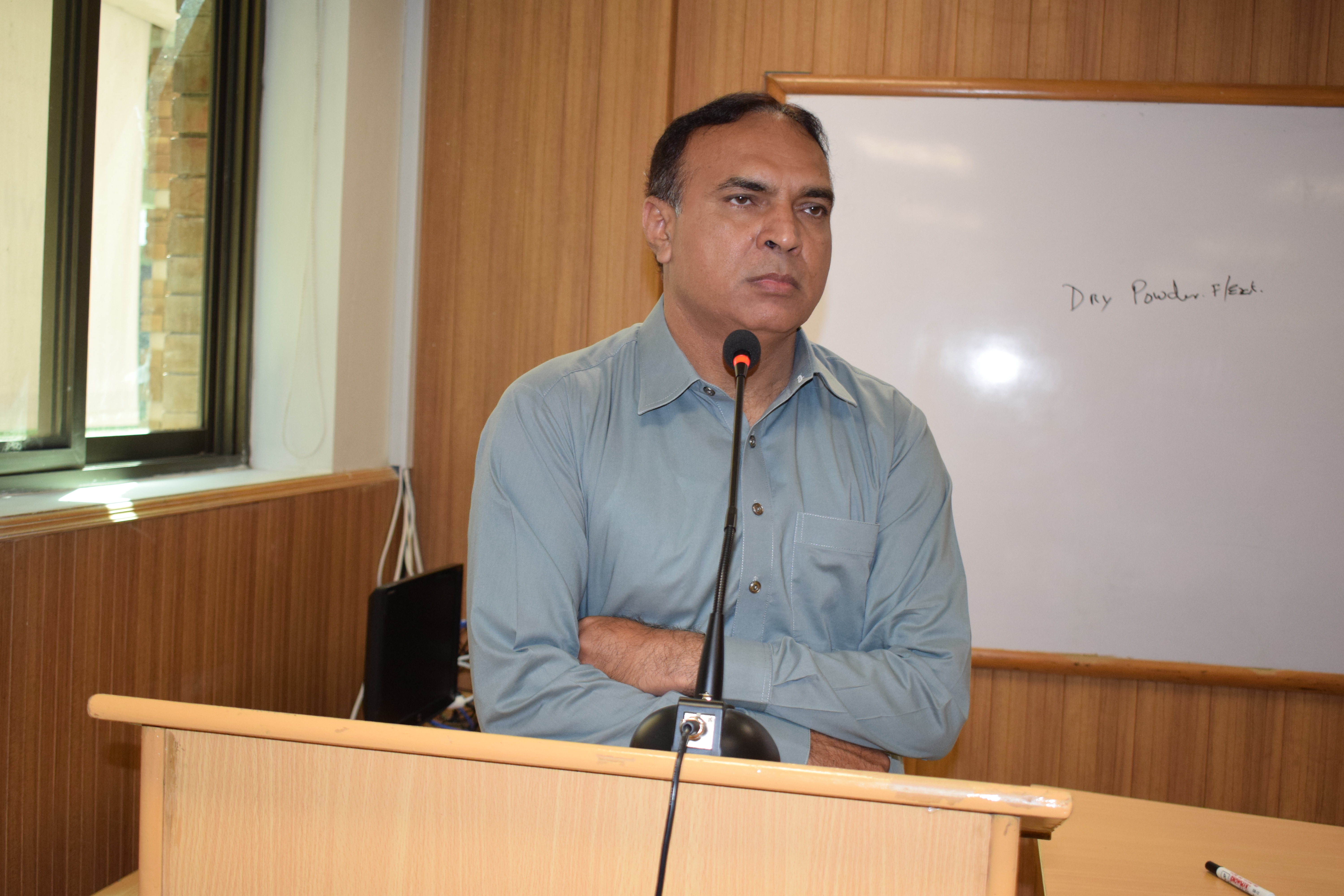 With reference to Resolution No. 471, unanimously passed by the Senate of Pakistan regarding Civil Defence training, the Civil Defence comprehensive training three days' sessions were organized by VIS Directorate, CUST with collaboration of Office of the Chief Commissioner, on 05, 06 and 07 October, 2020 at CUST. The 1st session of First Aid Training, at CUST was held on Monday, 05 October ,2020 at 9:30 am in Auditorium 2.
The Sessions were started with the recitation of Holy Quran. Prof. Dr. Shaukat Iqbal, Director VIS addressed the attendees about the significance of Civil Defence Training program. In the First session there were 47 students and 4 employees, in second session on October 06, 34 students and 6 employees and similarly, in Third session on October 07, 17 students and 5 employees were participated from different departments respectively. Following all SOPs regarding Covid 19, the faculty and students of CUST participated in this training session. The potential partners should be active in the social and development sector so that our students get ample opportunity for community service. VIS partner organizations provide number of opportunities to the students of CUST.