EFFECTIVE ONLINE ASSESSMENT PRACTICES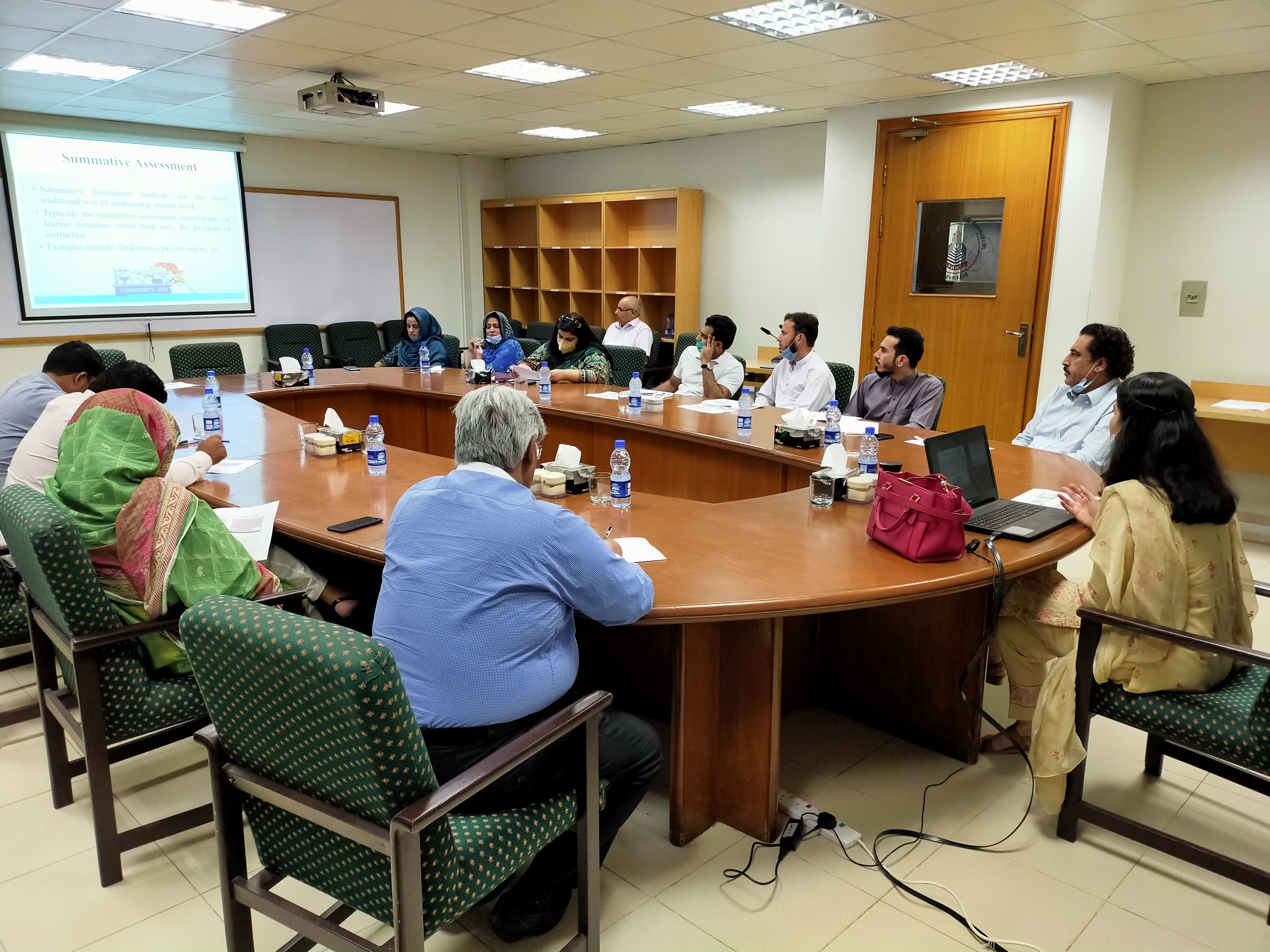 Assessment is one of the most important and critical components of virtual learning. It provides students with an idea of their progress in a course, identifies individual strengths and weaknesses, and ultimately serves as the measure of whether students achieve the course's learning objectives. Capital University of Science and Technology (CUST) arranged a training session for the faculty members on "Effective Online Assessment Practices" on September 30, 2020. Ms. Rabia Habib was the trainer of the session, accompanied with a panel comprising of Dr. Ansir Ali Rajput and Dr. Arif Vaseer, to answer the questions of participants. Around 20 faculty members from all the departments of the CUST participated in the session.
The trainer comprehensively addressed that how online assessment can be done effectively. She discussed various tools that help in effective online assessment. Various tools including Kahoot, Flipgrid, Github and Stocks were discussed. Moreover, the stages and types of Assessment were also discussed for the understanding of participants. The challenges faced during online assessment and their solutions were also discussed.
At the end of the session, participants asked questions from the panel. Dr. Ansir Ali Rajput and Dr. Arif Vaseer replied to all the questions of the participants. The respected trainer and the panel members were acknowledged by all the participants for deliverance of provocative knowledge and successful conduct of a seminar.