Capital University Holds COVID-19 Vaccination Camp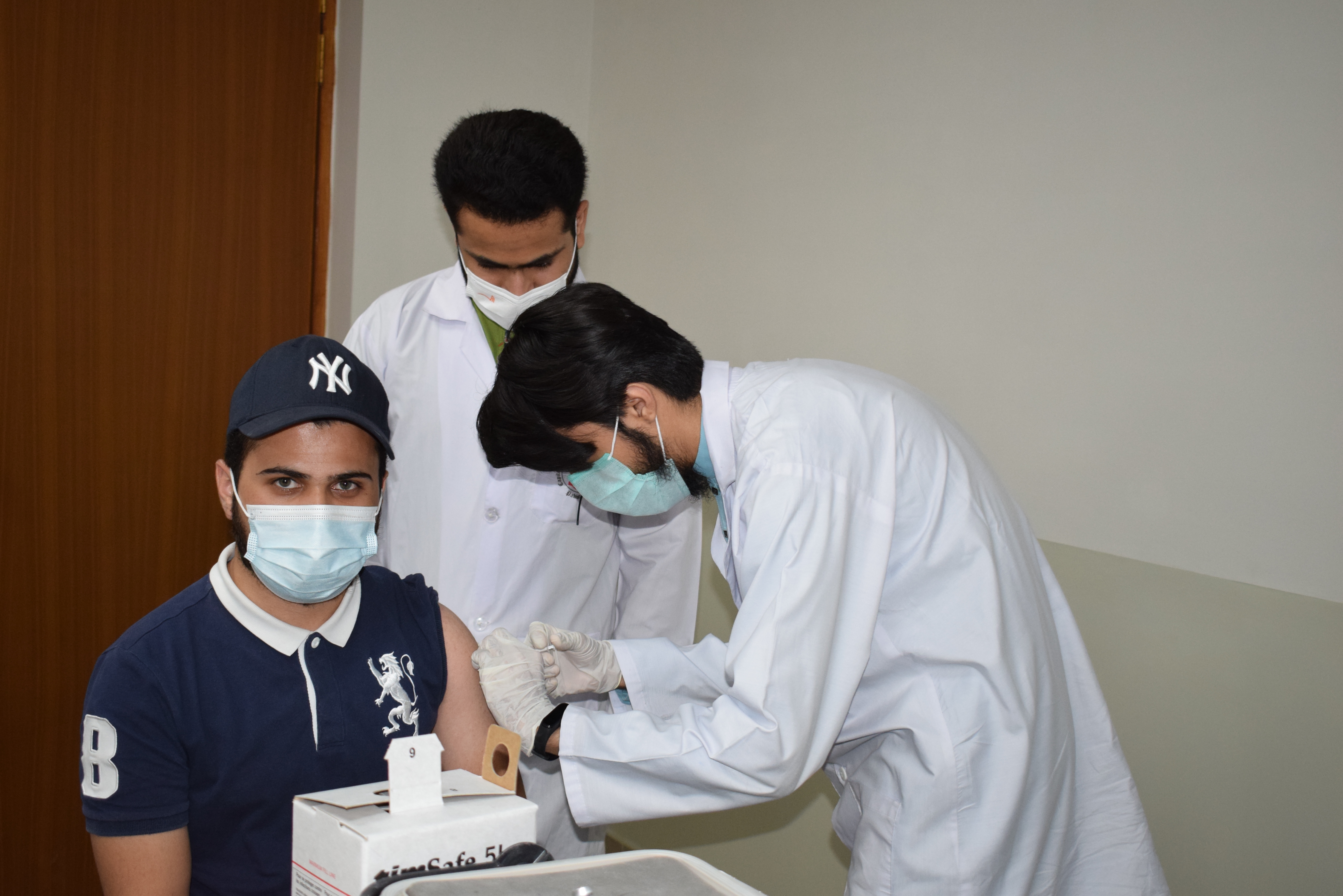 As per the guidelines of NCOC and Ministry of Education / HEC, the Capital University of Science and Technology Islamabad took an initiative in collaboration with Health Division, Government of Pakistan and Advance Diagnostic Center Islamabad to vaccinate all University Faculty, Staff and Students against COVID-19 Corona Virus by establishing the Vaccination Camp inside the University Campus.
A team from District Health Office, Islamabad and Advance Diagnostic Center, Islamabad visited CUST to establish the Vaccination Camp on 29th June till 02nd July 2021. The students of Pharmacy and Bio-Sciences Department of CUST participated in the operations at Vaccination Camp under the supervision of Dr. Muzaffar Abbas – Dean of Pharmacy and Dr. Sahar Fazal – HoD Bio-Sciences Department.
In order to spread the awareness amongst students about Covid-19 Vaccination, a Seminar on Vaccination Awareness and Immunity Boosting was also organized at the Campus. The Guest Speaker Dr. Tahira Shahid – Public Health Expert and Director ADC delivered a talk and abreast the students for the benefits of vaccination.
Overall, the vaccination campaign inside the University Campus went successful where thousands of individuals got vaccinated, including Students. Faculty, staff and families of students. The details are given as following: –
S.No
Date
Student
Faculty
Staff
Families
Total
1.
29-June-2021
372
0
2
3
377
2.
30-June-2021
567
3
4
9
583
3.
01-July-2021
251
67
146
8
472
4.
02-July-2021
152
44
19
8
223
Total Vaccinated
1,342
114
171
28
1,655
The CUST Management have appreciated the efforts of Mr. Muhammad Musharaf – Manager Academics / Vaccination Coordinator, Student Affairs, Pharmacy, Bio Sciences Department and other Associated Teams to make the Vaccination Camp successful.