Capital University of Science and Technology organized Declamation Contest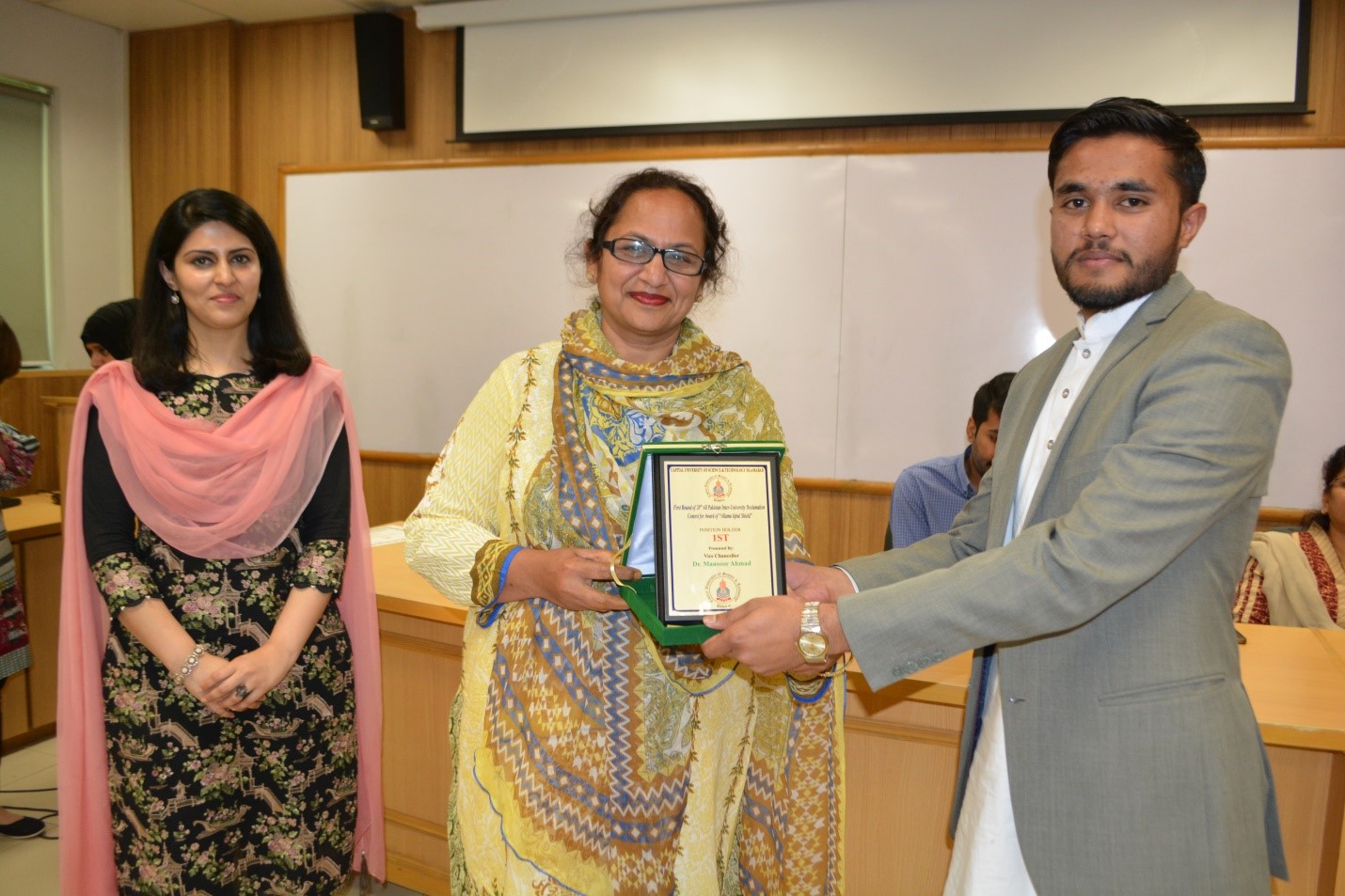 First round of 20th All Pakistan Inter-University Declamation Contest for Award of "Allama Iqbal Shield" was organized by Capital University of Science and Technology, under the supervision of Mrs. Qurat-ul-Ain Jalil and Miss Rabia Habib in Auditorium 2. The competition started at 10:00 a.m., with the recitation.
Four topics in English and Urdu were shared with all the departments. The topics for Declamation Contest were based on the philosophy of poet of the East, Sir Allama Dr. Muhammad Iqbal. A total of twenty contestants participated in the event. All the participants were given 5 minutes to share their views on the selected topic. Mrs. Qurat-ul-Ain Jalil, Mrs. Humaira Aftab, Mrs. Sana Aroos and Mr. M. Asad were the judges of the Declamation Contest.
The first position was awarded to Mr. M. Junaid, student of Mechanical Engineering Department, second Mr. Turab Ali student of Management Department and third Miss Nayab Ali student of Electrical Engineering Department. The position holders were presented with shields and Certificates of Appreciation were distributed among the participants. The event closed with a note of thanks by the convener, Mrs. Qurat-ul-Ain Jalil.